Google Search in 2017: 5 SEO Trends to Watch [Infographic]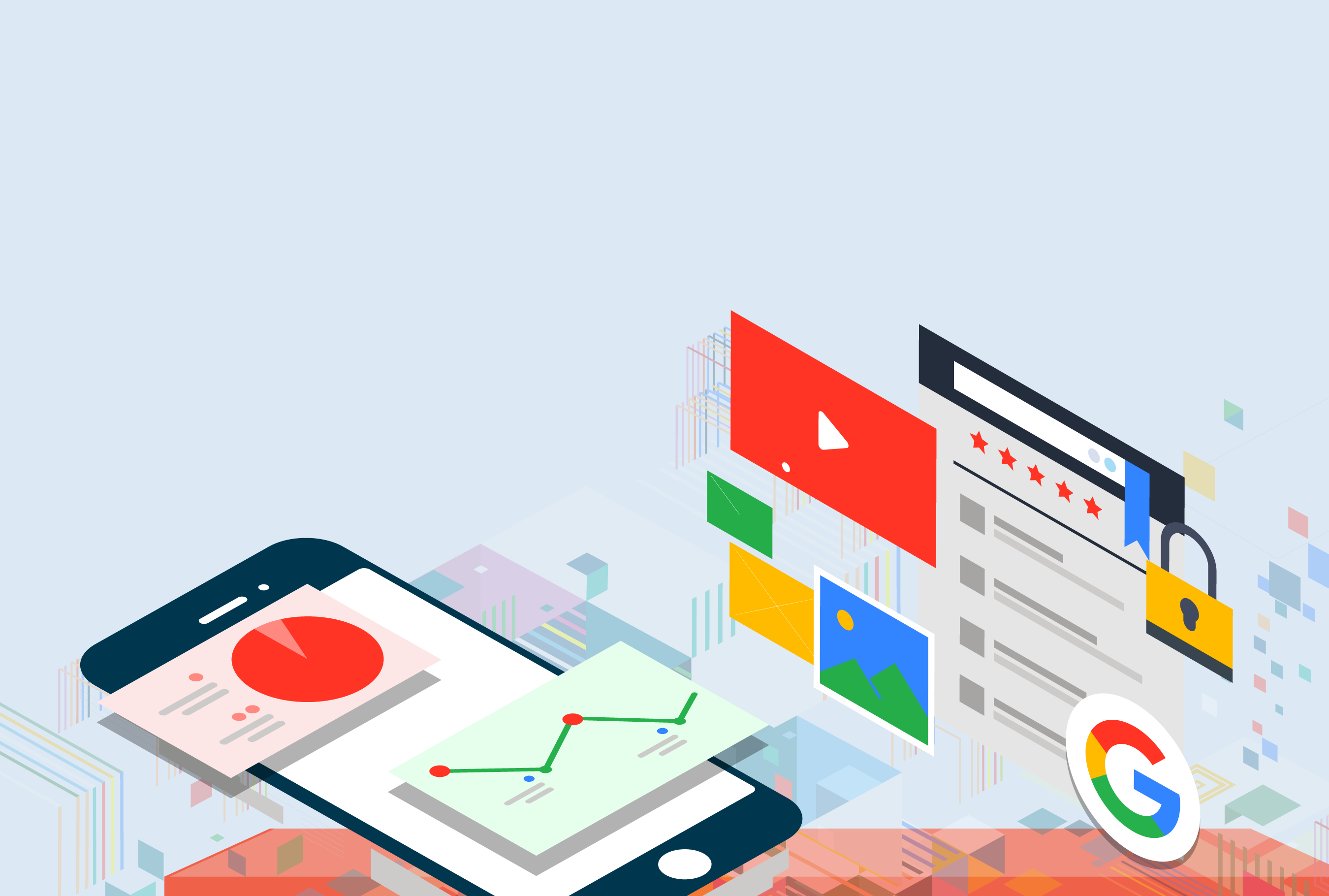 When it comes to search engine optimization (SEO), the only constant is change.
Although the surface-level experience of using Google's core product feels static for consumers, savvy digital marketers know that the foundation never stops shifting. Whether because of changes in marketplace behavior or because of tweaks to the almighty algorithms, what makes a page rank well on search is continually in flux.
So, which of these recent updates and evolutions matter most? What could significantly impact your Google rankings this year?
[jump]
To find out, take a look at the overview below, as well as MDG's new infographic, Google Search in 2017: 5 SEO Trends to Watch.
1. Site Quality Is Now More Important Than Ever
There has always been a core concept at the heart of Google search: the more people like a certain page/site, the more likely it is that other people will like that same page/site.
This is now more relevant than ever. A recent analysis of pages that rank well on Google found the number-one factor is site visits. The other top factors are all related to engagement.
Top Factors Correlated to High Google Search Rank
Website visits
Time on site
Pages per session
Bounce rate
In other words, more than anything else, Google wants to send consumers to pages that are popular and compelling.
As part of this emphasis on quality, Google is increasingly prioritizing deep, sticky sites over shallow sites filled with sales links.
50%–90%: The drop in organic search traffic seen after Google's March 2017 "Fred" update by sites heavy on affiliate links and light on content
2. In-Depth, Engaging Content Tends to Rank Higher
Google's emphasis on high-quality pages has a direct connection to page content. Specifically, pages that rank well in search results increasingly are more comprehensive.
The top three pages on Google search results are 45% longer, on average, compared with the 20th-ranked page
What is the ideal text length? That's still up for debate. When HubSpot, a B2B firm, analyzed the performance of its blog posts, it found the sweet spot to be between 2,250–2,500 words.
Organic Search Traffic by B2B Blog Post Length
2,250–2,500 words
2,500+ words
1,750–1,999 words
What's important to note is that high search rank is linked strongly to total page time, not just read time. In other words, visual/interactive content can serve the same purpose as text.
The number of images on a page and the presence of interactive elements are both correlated to high search rank
3. Smartphones Have Become the Primary Search Device
The rise of mobile has been a big story for years. However, what's changing is that smartphones are going from important devices to consumers' default devices.
77% of U.S. adults have a smartphone
92% of U.S. adults ages 18–29 have a smartphone
93% of U.S. adults with a household income of $75k+ have a smartphone
The ubiquity of smartphones is having a huge impact on search behavior.
Google Data Reveals:
More searches are now conducted on smartphones than on desktop computers
39% of people only use their smartphone to search each day
The number of mobile searches spiked in key verticals last year, including:

Home & Garden: +45% increase in mobile searches
Travel: +25%
Auto: +30%
Apparel: +40%
Beauty/Personal Care: +30%
Finance: +35%
For marketers, this means that thinking about mobile display and performance is absolutely essential. Why? In part because it's now a factor taken account in search rankings:
Google's January 2017 search algorithm update penalizes pages with "intrusive interstitials" that impact the mobile experience
4. Search Is Becoming Much More Localized
Consumers' increasing reliance on smartphones is changing the Google experience in many ways. One of the biggest shifts is that search is increasingly tied to location.
Searches that include the phrase "near me" doubled over the past 12 months
The impact of mobile and location-related searches is most noticeable in specific situations, such as when people look for dining/drinking options.
72% of food and beverage searches now originate on mobile devices
The number of food and beverage mobile searches increased by 40% in the past year
What's important for brands to realize is that Google weights signals differently when searches are related to location. For example, there are differences in what "local pack" results (those tied to a Google Maps display) take into account.
Top Factors That Influence Google "Local Pack" Results
Proximity of address to point of search
Physical address of searcher
Match with Google My Business data
5. Traditional SEO Is a Baseline, Not an Advantage
So what about traditional SEO factors that businesses have invested so much effort in, such as the presence of keywords and the security of pages?
Here are two data points on top-ranking pages for marketers to consider:
18% of pages that rank #1 for high-volume keyword terms on Google search don't include the keywords anywhere in the body text
65% of domains ranking #1 for high-volume keywords are now HTTPS (secure)
What does that mean for brands? There are two major takeaways:
Factors like keywords alone are not driving pages to rank #1
Most high-quality websites are already doing the SEO basics
In other words, almost everyone has embraced traditional SEO tactics. This has leveled the playing field and made traditional SEO tactics less important.
That doesn't mean you should abandon these approaches—many still matter and you need to do them to compete—but rather, that they are no longer going to be what boosts your rankings.
If you want to succeed in search in 2017, you must go beyond traditional approaches: that increasingly means focusing on site quality, in-depth content, and the mobile experience.
To find out more, check out the full infographic, Google Search in 2017: 5 SEO Trends to Watch.