Google's New Posts Feature: Everything Local Businesses Need to Know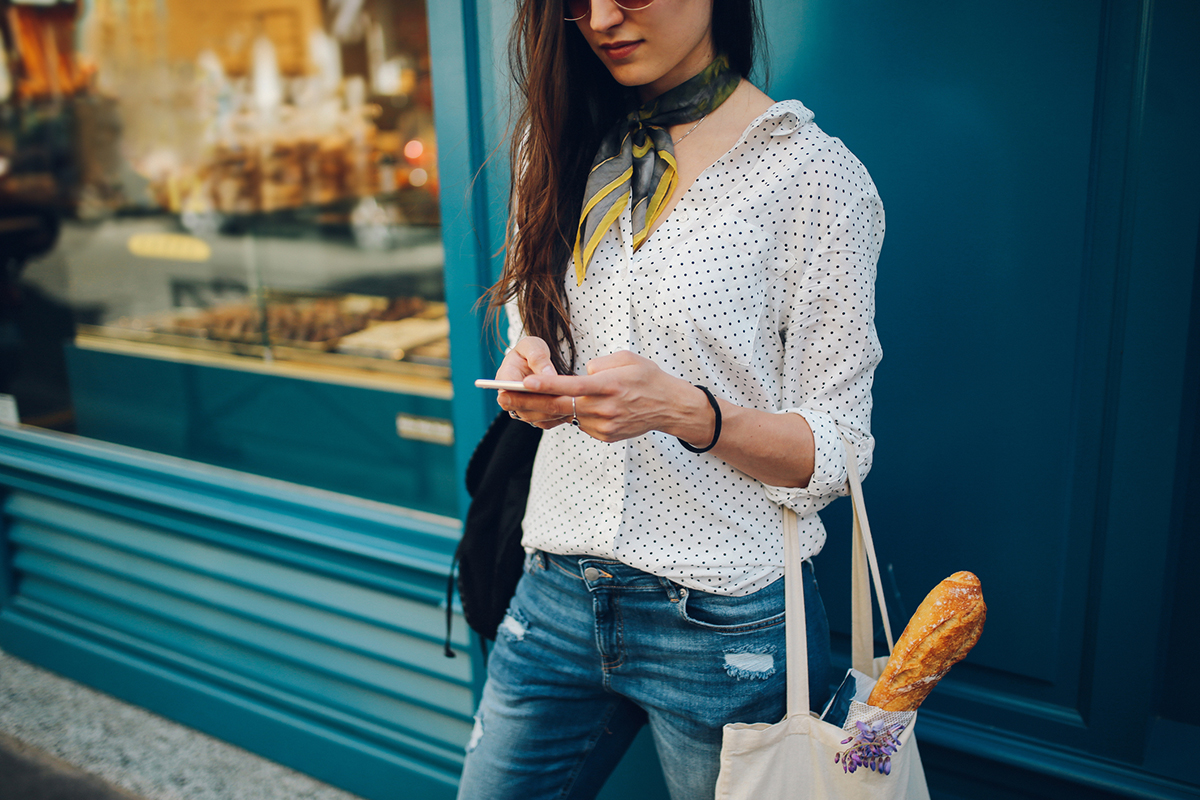 Have you wanted to do more with your business's listing on Google? Ever wished you could add timely information about events, sales, and product/service updates?
Well, now you can.
On June 22, Google announced that it's rolling out Posts for businesses. This important new feature allows firms to create short, time-sensitive, content pieces that appear as part of maps and search results.
So, what does that mean for your digital marketing efforts? How exactly can Posts be created, used, and optimized?
Here's what businesses need to know:
What Got Rolled Out? What Are Posts?
Posts have been around in various iterations for a while, but Google kept access limited to politicians, celebrities, sports teams, and a select few other groups. What's changed is that the product has been revamped and opened up to a much wider group of users.
Posts are incorporated into results on both Google search and maps. Each piece is essentially a bit of micro-content which is meant to supplement a business's overall listing. There are four main components: time (when it was posted/how long it is relevant for), a visual (image/graphic), a headline, additional text, and a clickable call-to-action.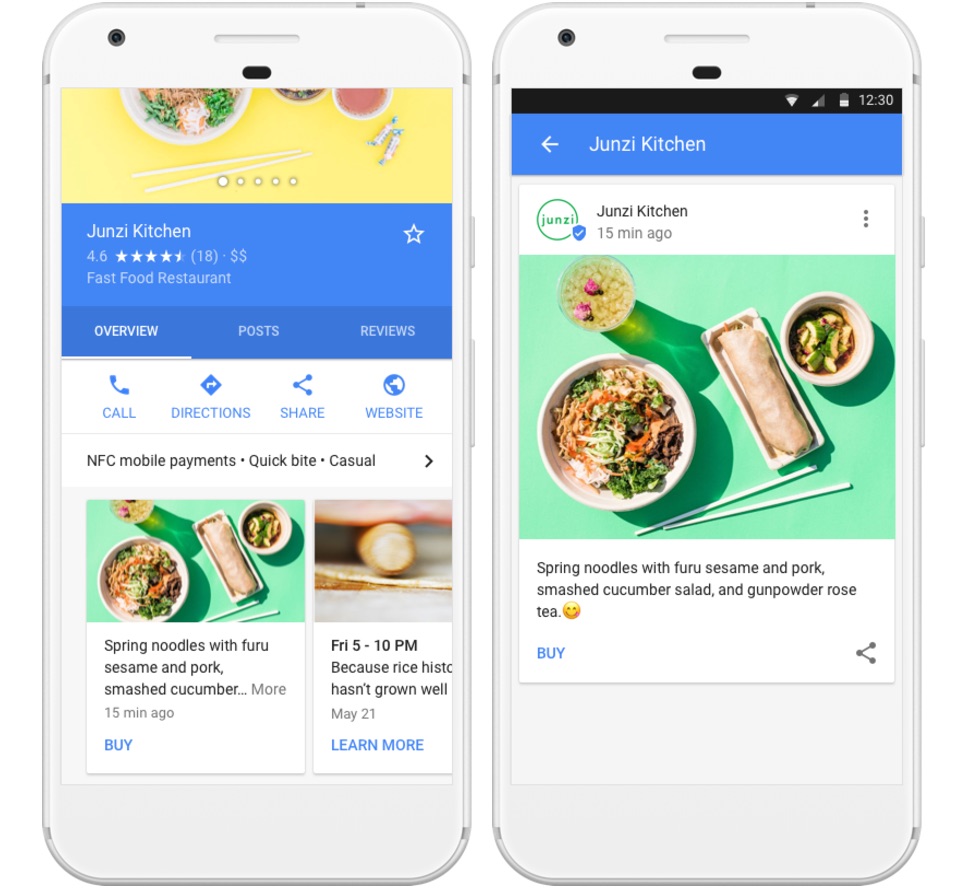 There are multiple types of Posts. The categories are still in flux, but currently they're:
Offers/specials: Limited-time sales or discounts ("Kids eat free this Friday 4 PM–9 PM! Offer applies to those under age 18 dining in the restaurant.")
Events: Scheduled experiences/occasions/etc. ("Need tax help? We'll have experts available in our last-minute clinic from April 10 through April 14.")
News: Updates and announcements from your firm ("We just released 100 extra tickets for tonight's Showcase, featuring the best of the local scene's up-and-coming acts.")
How Are Posts Created and Managed?
Everything related to Posts happens in the Google My Business panel.
The process for creating Posts differs between mobile and desktop, but the basic workflow is to go into Google My Business, select the location you'd like to manage, click "Create Post," and then hit "Publish."
Under the "Posts" area in each location you'll also be able to edit pieces, delete them, and see analytics.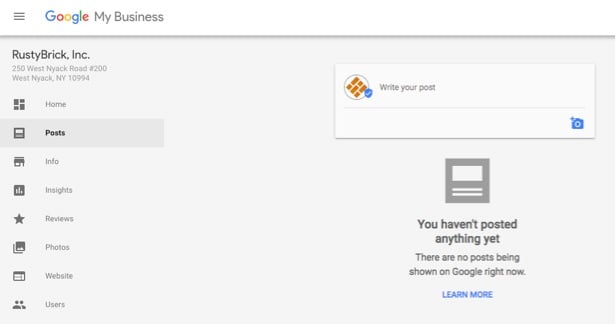 As with Posts types, the specific requirements for each field are evolving. For now, Google says they are:
Photos: A minimum of 720px tall by 720px wide, in JPG or PNG format.
Title (only needed if your post is an Event): No more than 58 characters.
More details: Up to 1,500 characters for additional information.
Call-to-action: No more than a few words.
What Makes for an Effective Post?
Google has helpfully laid out some best practices for businesses, which are definitely worth taking a look at.
The biggest takeaway is that you should keep things short. Although you're allowed a decent amount of space in a Post, it's recommended that headlines be under four or five words in length and that body text is kept between 150–300 characters.
This makes a lot of sense if you think about context. Increasingly, Google search and maps results are accessed via mobile, and the visible real estate is extremely limited. Therefore, when writing, don't forget that your Post will likely appear on a small, crowded screen.
A few other things Google recommends are:
The image should be clear, well lit, and have good framing.
The headline and writing should inspire action (i.e., "Mother's Day special brunch package," "Spoil your mom").
The post should be specific and include only necessary details (i.e., "special $20 prix fixe brunch menu," "famous pecan French toast").
There should a clear call-to-action (i.e., "Book now").
The business name should be left out since it will already appear in the listing.
Here's an example given of an effective Post: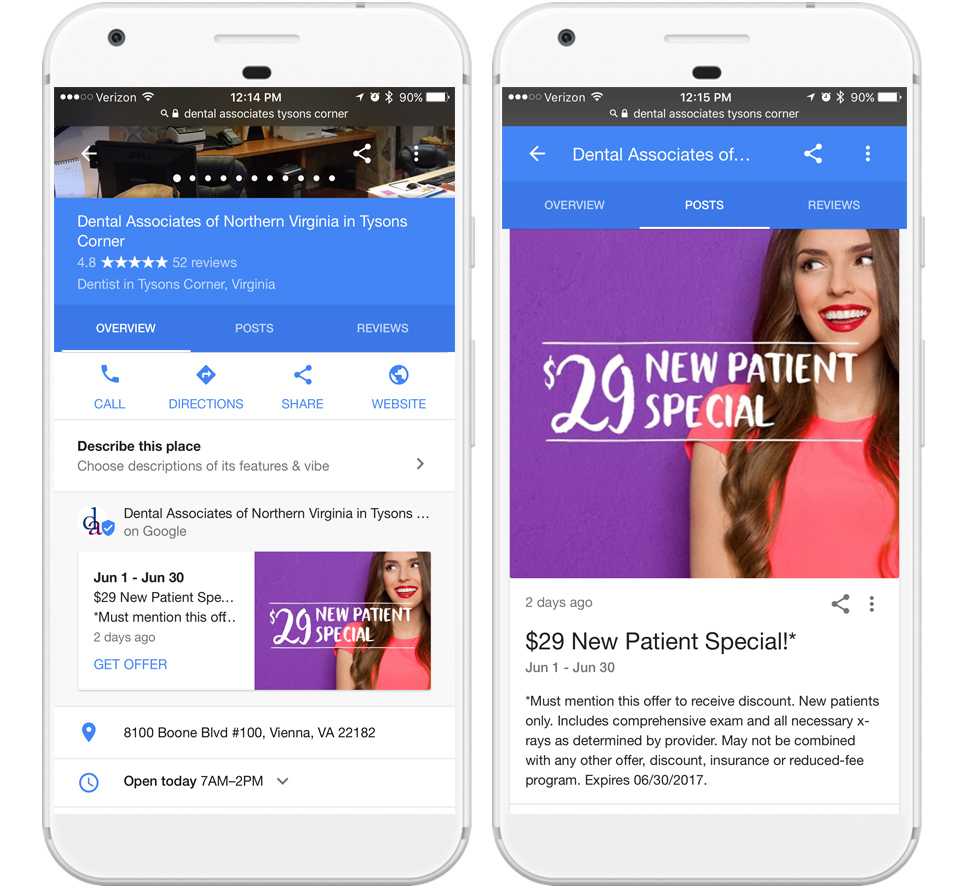 Keep in mind that these suggestions are just the tip of the iceberg.
As marketers dive in more with Posts, and as the product continues to expand, there should be a host of fresh recommendations and uses. The feature can be utilized in countless ways for businesses, and many of those powerful capabilities are just starting to emerge.
Keep up with the latest trends in digital marketing. Contact MDG today at 561-338-7797 or visit www.mdgsolutions.com.
MDG, a full-service advertising agency with offices in Boca Raton and New York, NY, is one of Florida's top branding firms. MDG's capabilities include print advertising, direct mail marketing, branding, logo design, creative, media buying and planning, radio and TV advertising, outdoor, newspaper, digital marketing, website design and development, online video advertising, infographic development, email marketing, video marketing, mobile marketing, content marketing, social media marketing, paid search marketing, and SEO. To learn about the latest trends in advertising and branding, contact MDG today at 561-338-7797 or visit www.mdgsolutions.com.