Google's Project Re:Brief [Video] Advertising Reimagined for Coca-Cola, Volvo, Alka-Seltzer and Avis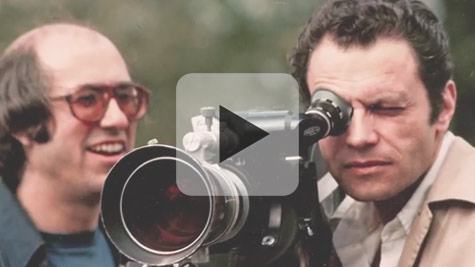 As online advertising approaches its 18th year, it's still being used mainly to inform rather than to inspire, engage, entertain, and connect. In an effort to stimulate the creativity of online ads, Google devised an experiment that put digital advertising to the test by taking four of America's greatest TV ads and asking the legendary creative minds behind them to re-imagine these classics for the digital age. The goal was to inspire a new generation of creative minds by showing how today's digital technology combined with brilliant creative thinking can elevate advertising to new heights. The result was the digital reworking of some of America's most iconic advertising campaigns from the 1960's and 1970's as their legendary creators took their great ideas in a digital direction.
For this "Project Re:Brief," Google selected four of the all-time favorite ad campaigns and tracked down the minds that made them. The chosen commercials were for Coca-Cola, Volvo, Alka-Seltzer, and Avis. After all, to come up with great online advertising, you first need to come up with great advertising.
Google partnered with Harvey Gabor, the art director behind Coca-Cola's "Hilltop" ad from 1971, to rework his memorable ad that captured the spirit of a generation. The inspiration for the ad came from its creative director, Bill Backer, who scribbled the words, "I'd like to buy the world a Coke," on a napkin while waiting to catch a flight. Mr. Gabor expanded on this line by having it turned into a song that became a jubilant celebration of hope, harmony, and unity.
The project also tapped Amil Gargano, the art director who developed Volvo's "Drive it Like You Hate It" TV commercial from 1962. After realizing that a Volvo would last twice as long as its American-made counterparts, Mr. Gargano and his associate, Carl Ally, conveyed that message in the original ad through the imagery of a Volvo being pushed to its limits by a rally car driver. The iconic tagline spoke of Volvo's strength and durability. That durability has transcended to the staying power of this iconic ad, which is considered one of the all-time greatest examples of automotive advertising.
Another classic campaign selected for the project was Alka-Seltzer's "I Can't Believe I Ate the Whole Thing" from 1972. Google tracked down its copywriter, Howie Cohen, and art director, Bob Pasqualina, to re-associate the brand to that simple phrase uttered by its memorable character "Ralph." Despite the 40 years since its creation, this ad remains a part of popular culture.
Finally, Google located copywriter, Paula Green, who wrote Avis's "We Try Harder" campaign from 1962. Working with art director, Art Krone, Ms. Green helped to craft a compelling campaign that clearly explained how being second-best inspired Avis to go that extra mile and try harder than its competitors. The success of that message led to its adoption as the rental car company's philosophy and is still the company's tagline today.
To see how these advertising legends used today's digital technology to revamp their classic campaigns, watch this fascinating trailer for a glimpse into the minds of the masters!
MDG, one of the top online advertising companies in Florida, with offices in Boca Raton and New York, NY, specializes in developing targeted Internet marketing solutions, exceptional creative executions and solid branding and media buying strategies that give clients a competitive advantage. If you are interested in combining great creative with today's digital technology for an impactful online advertising strategy, contact MDG at 561-338-7797.