Got a Second to See How Snapchat Ads Can Momentarily Improve Your Life?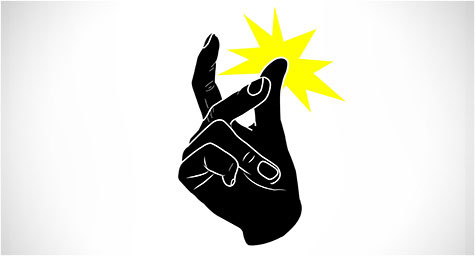 Snapchat recently popped up as an advertising tool by sending its first piece of sponsored content to users. While the photo-sharing app had previously avoided selling ads on the service, it has decided to introduce a simple style of advertising that gives Snapchatters control over their ad experience to reflect the control they have over their message life. Since users have the choice to view these ads, the messages aren't seen as intrusive, which allows the short-lived ads to leave a long-lasting impression. The Snapchat blog explained how their ads will deliver a fun, fleeting, and fading experience.
Snapchat is making its ads as low-stress and low-commitment as its service.
Occasionally, users will have an ad appear in their Recent Updates. But rather than pop up or pressure them, users can choose if they want to view it. If the ad is not watched within 24 hours, it instantly disappears like the Stories.
In the interest of personal privacy, ads will not be placed in users' personal communication or targeted to follow them.
Snapchat hopes these will make advertising fun again and return it a time when it was interesting, informative, and a worthwhile way to share creative content. This should help users see their ads as a good thing and make marketers see their ads as a great opportunity.
But the bottom line is that Snapchat is introducing ads to improve its own bottom line. The company explained how advertising helps them support their service and provide users with super products for a superb experience.
So how did Snapchat make its advertising debut? HuffingtonPost.com reported that the service sent an ad containing a 20-second trailer for the horror film "Ouija."
While the ad may have been frightening, Snapchat clearly stated that it was an ad and gave users the option of watching it.
Keep up with the latest updates in social media marketing. Contact MDG today at 561-338-7797 or visit www.mdgsolutions.com.
MDG is a full-service advertising agency and one of Florida's top branding firms. With offices in Boca Raton and New York City, MDG's core capabilities include branding, logo design, print advertising, digital marketing, mobile advertising, email marketing, media planning and buying, TV and radio, outdoor advertising, newspaper, video marketing, Web design and development, content marketing, social media marketing, and SEO. To discover the latest trends in advertising and branding, contact MDG today at 561-338-7797.