Green Advertising – Let Them Know You're Green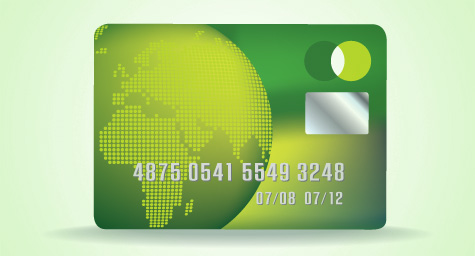 Research has shown that being more eco-friendly can have many positive effects on any type of business, which has led numerous companies to adopt greener practices and procedures in recent years. Still, these companies must advertise their eco-conscious efforts in order to make consumers aware of their green strides. MediaPost.com reported on how some of the world's largest brands are announcing their green initiatives loud and clear.
Coca-Cola has addressed the three ecological elements of recycling, climate protection, and water conservation. Some of its efforts have included redesigning its packaging to benefit the environment and consumer health, as well as participating in community recycling programs around the world. To promote its efforts, the company has created a "Live Positively" advertising campaign that encourages consumers to follow its green approach by offering ideas for making the world a better place.
McDonald's is another brand that has jumped on the green bandwagon. The company now buys sustainably grown coffee and organic milk, in addition to supplying its non-hydrogenated cooking oil to biodiesel vehicles and renovating its restaurants to include energy-efficient features. McDonald's has spotlighted its efforts on its website and has even changed the color of its famous golden arches to green in some European countries.
Finally, Bank of America offers environmentally friendly credit cards and debit cards, along with cash incentives for employees to buy energy-efficient cars. The company has also vowed to spend billions of dollars on investment banking and commercial lending for green projects. Most impressively, the Bank of America tower in Manhattan was designed to be one of the most energy-efficient buildings in the world. As the second-largest building in New York, the tower serves as a veritable billboard advertising the brand's green accomplishments.
All of these efforts show that going green has gone mainstream and offer hope that many more companies will follow in their eco-friendly footsteps.
To discover how to incorporate green marketing into your advertising, contact MDG.
MDG, a full-service Florida advertising agency with offices in Boca Raton and New York, NY, specializes in developing targeted Internet marketing solutions, exceptional creative executions and solid branding and media buying strategies that give clients a competitive advantage. Our core capabilities include print advertising, branding, logo design, creative, digital marketing, media planning and buying, TV and radio advertising, customer relationship management, loyalty programs, public relations, Web design and development, email marketing, social media marketing and SEO. View MDG's creative marketing portfolio.
Read more at MediaPost.com