Growing Global Demand for Digital is Powering Consumer Usage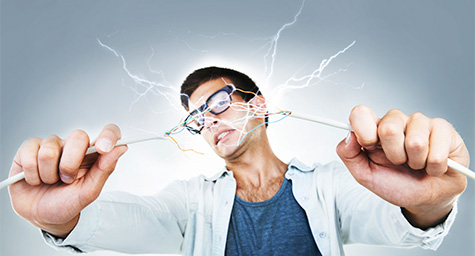 The world wants digital media and it wants more of it than ever. And this hankering for high-tech shows no signs of stopping, according to the PQ Media Global Consumer Media Usage & Exposure Forecast 2014–18. This report revealed that GenXers, Millennials, and even younger iGens are craving online video, social media, mobile video, over-the-top (OTT) video, video games, and other digital diversions at such a rapid rate that they drove digital media usage 12% in 2014 to an average of 6.5 hours each week. This time is expected to increase to 9.6 hours per week by 2018. The report featured many more highlights of this high-tech usage and also tracked the trends that will keep consumers constantly connected to their digital media through at least 2018. To help digital marketers understand this demand for all things digital, MediaPost.com shared key findings from the forecast.
Digital Discoveries
The study found a strong surge of digital media growth in 2013, especially in these areas:
24% rise in global consumer mobile media usage, making this the fastest-growing digital media platform of 2013.
OTT video was the most used digital media channel.
Consumers spent the most time with Internet media at 2.58 hours each week.
GenXers averaged 7.4 hours of digital media consumption per week.
Millennials are the most avid and active users of both mobile and social media.
iGens have an 18.3% share of digital media use worldwide, giving them the highest user share.
A World of Digital Demand
The UK has the highest digital media usage at 16.9 hours per week, followed by South Korea, Australia, Canada, and the U.S. Interestingly, these countries shared several similar digital dynamics, including:
More than 70% broadband penetration
In excess of 50% smartphone penetration
Increasing demand for tablets
Heavy gaming activity among young men
An array of OTT video services and devices
Future Directions in Digital Media Usage
A number of trends have emerged in digital media usage that are shedding light on where and how these channels will be going and growing. The top trends to watch included:
Younger digital media users will continue preferring to connect with friends on newer, market-centric websites like Vine and Snapchat.
More consumers will access websites with wireless devices due to the explosive penetration of smartphones and tablets, resulting in a decline in Internet usage growth.
Video game usage will continue to rise with the release of new gaming consoles and popular title extensions.
GenXers will remain the largest users of digital media in 2018, while nearly one-third of iGens' total media consumption will come from digital media at that time.
The UK will continue to dominate digital media market share in 2018 by consuming 25.6 hours each week.
Connect with consumers through digital media. Contact MDG.
MDG, a full-service advertising agency with offices in Boca Raton and New York, NY, is one of Florida's top interactive agencies and branding firms. MDG's capabilities include print advertising, direct mail marketing, branding, logo design, creative, media buying and planning, radio and TV advertising, digital marketing, website design and development, online video advertising, infographic development, display marketing and retargeting, mobile marketing, email marketing, content marketing, lead generation, online reputation management, social media marketing, and SEO. For the latest trends in advertising and branding, contact MDG.