Halloween Trending Data Shows Need to Optimize Content for Local and National Search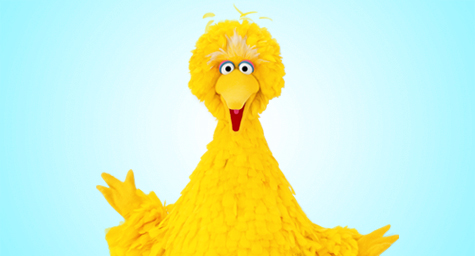 While content is always the key to driving website traffic, the emergence of Halloween and the holiday season is demonstrating just how vital it is for marketers to localize and optimize content and keywords for search. More adults are expected to participate in Halloween celebrations this year and have turned to the Internet to search for inspiration and information related to the haunted holiday. The extraordinarily high interest in Halloween is expected to continue throughout the holidays, which indicates that the Web will be a top spot for consumers searching for festive details and discoveries. MediaPost.com reported on how Halloween is already boding well for a season of search activity.
To demonstrate the excitement for Halloween this year, consider that Google searches for the keywords "Halloween costumes" have jumped 45 percent higher than searches for the phenomenally popular phrase, "Justin Bieber."
As a result, websites have been loading up on content relevant to Halloween and optimizing their sites to drive the online audience in search of such spooky suggestions. YouTube features an abundance of videos related to costume ideas and instructions for creating eerie ensembles. The enormous popularity of this Halloween video content has led a number of companies that cater to Halloween to upload videos displaying their services and to place ads for their products on the video channel. Armed with the optimal content and channel, all these companies need is to optimize their keywords in order to drive online traffic to their creepy content.
The importance of choosing the correct keywords has been revealed in the search for pet costumes. While this year's Google searches for "cat Halloween costume" have been 35 percent higher than last year's, it is unclear whether the search is for feline-themed costumes for adults or creative outfits for cats. The main search results deliver costumes for animals, but both the paid search results and Google Shopping ads provide cat-like creations for people.
The need to localize content has been shown through the popularity of particular keywords in different states. For example, online searches for "dog Halloween costume" are highest in Ohio, while queries for "Halloween candy" peak in Colorado, and searches for "organic candy" are seen mostly in California.
It's clear that seasonal celebrations have been having a huge impact on online search this year. Fortunately, it's not too late for marketers to optimize and localize content and keywords in order to draw the traffic that will make them happy during the holidays.
To learn more about optimizing content and keywords to improve your local and national search results for holiday marketing, contact MDG today at561-338-7797 or visit www.mdgsolutions.com.
MDG, a full-service Florida marketing firm with offices in Boca Raton and New York, NY, specializes in developing targeted Internet marketing solutions, exceptional creative executions and solid branding and media buying strategies that give clients a competitive advantage. Our core capabilities include branding, logo design, creative, online marketing, print advertising, media planning and buying, TV and radio, Web design and development, email marketing, mobile marketing, social media marketing, search marketing and SEO.
Read more at MediaPost.com.