Have You Heard How Social Listening Can Increase Sales?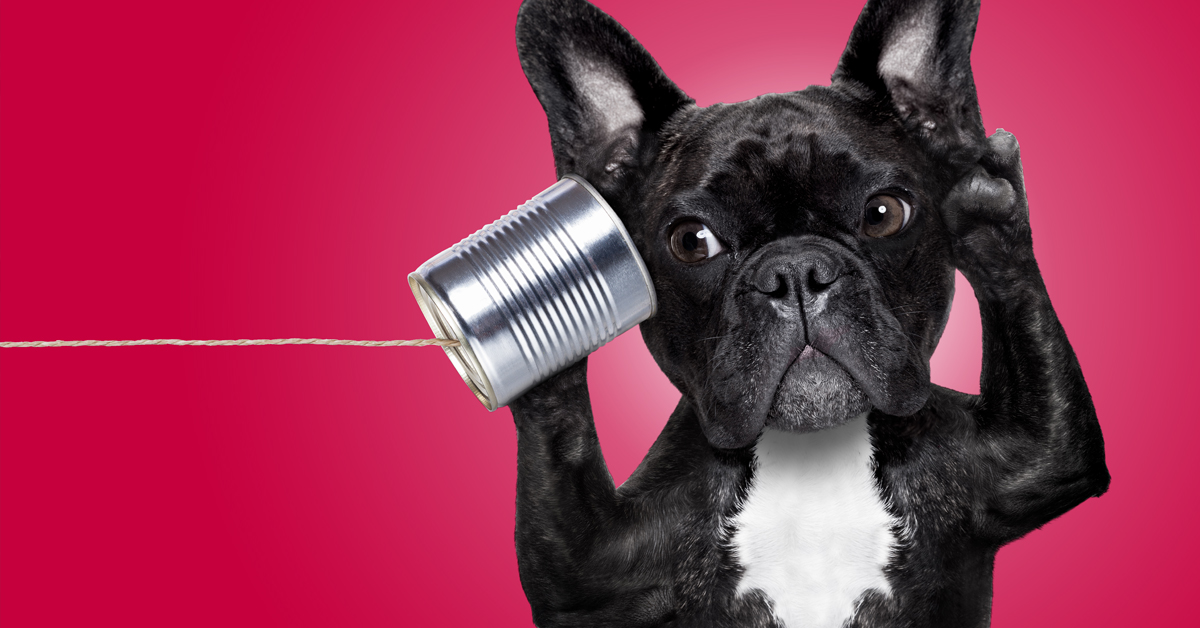 Today, too many marketers are not listening to the need for social listening. As a result, they're not using their social media presence to its fullest potential and profitability. That's because most marketers only focus on customer acquisition and completely overlook the importance of customer retention. But studies show that the cost of retaining customers is just a fraction of the price of attracting new prospects. In fact, as reported by MarketingProfs, businesses can see a 95% increase in profit by improving customer loyalty by only 5%. That's great news for all! Luckily, MarketingProfs shared four winning ways to use social listening to catch the ears and eyes of consumers.
1. Be Fast with Feedback
In the age of instant gratification, people no longer have the patience to wait for responses on social media. They want immediate answers and they want them at the moment they post an inquiry on a social platform. That's why brands must give consumers the immediate responses they want by using social monitoring. This tactic allows a business to be constantly aware of when a reply or resolution is requested and lets them act at a moment's notice. Providing an immediate answer makes people feel valued by the brand and encourages their engagement. And since all of the brand's social responses will be seen by other people, this can significantly improve its image, as well as attract new prospects and earn the loyalty of current customers.
2. Win Customers with Incentives
If you want to make people love your brand, give them worthwhile reasons by offering incentives for their loyalty. Rewarding customers for their business encourages them to keep giving it. Try offering exclusive deals and discounts, handing out special reward points, telling consumers how much they mean to the brand or simply sharing limited-time offers with a few of your best customers. All of these incentives can be extremely powerful and persuasive. And one of the most popular tactics is simply encouraging fans to like, share, or follow your social media to be eligible to win a fun contest. But, all of these incentives can only be successful if a brand engages in social listening to discover what customers really want.
3. Listen to Learn About Your Customers
Social listening makes it easy for brands to get to know their customers. This enables brands to understand their needs and then give them what they want. It can also alert a brand to possible problems and allow them to act accordingly to keep customers satisfied. Plus, this can keep brands current on the latest trends with the audience that can be used in product development. For all of these reasons and more, brands need to constantly engage in social listening. When customers know that a brand really listens, they'll feel more important to the brand, which will make them more likely to stay loyal and recommend the business to others.
4. Feel Good About Establishing Emotional Engagement
If you want customers to care about your brand, they must know the brand cares about them. This can be accomplished by positively engaging on an emotional level with customers on social media. But this emotional engagement needs to be authentic in order to effective. Try commenting on their posts, liking their photos, or simply sending a personal reply to their feedback.
Listen to the latest in digital marketing. Contact MDG.
MDG, a full-service advertising agency with offices in Boca Raton and New York, NY, is one of Florida's top branding firms. MDG's capabilities include print advertising, direct mail marketing, branding, logo design, creative, media buying and planning, radio and TV advertising, outdoor, newspaper, digital marketing, website design and development, online video advertising, infographic development, email marketing, video marketing, mobile marketing, content marketing, social media marketing, paid search marketing, and SEO. To learn about the latest trends in advertising and branding, contact MDG.