Have You Seen How Much Visual Communication Now Matters in Marketing? [Infographic]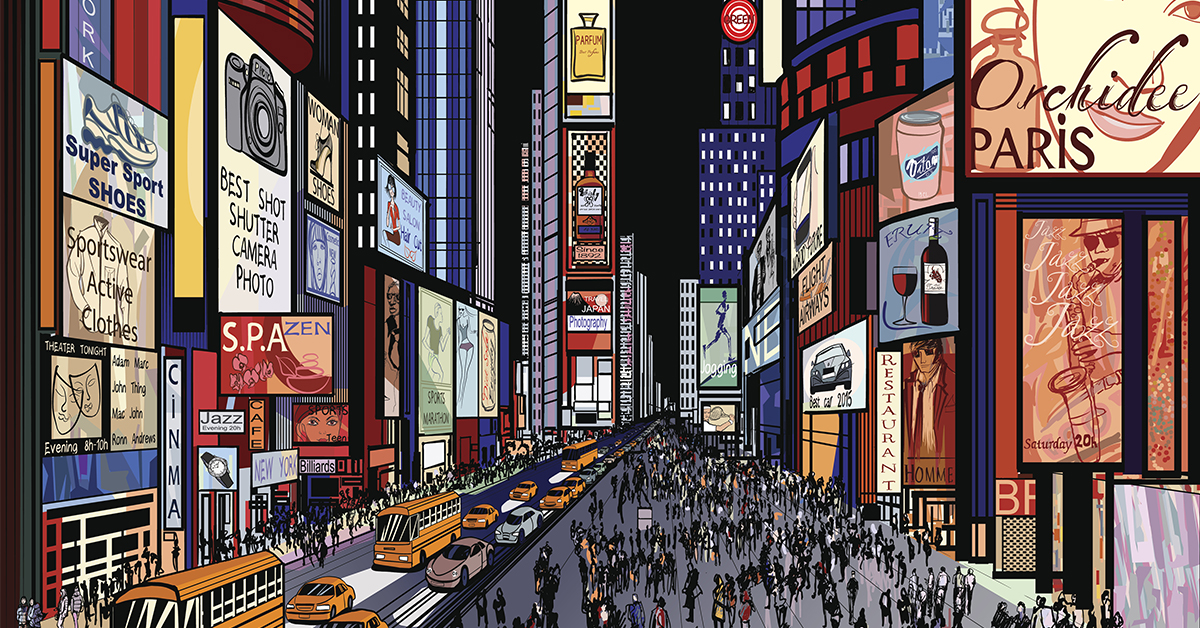 The world of marketing is always evolving and expanding, which makes it very challenging for marketers to see which advertising tactics and marketing tools will help them reach their target audience in the most effective ways. As a result, marketers must constantly find and follow the latest trends, as well as closely watch consumer behavior, and regularly analyze campaign success. On a grand scale, these efforts are essential because they forecast the future of marketing. But on a personal business basis, they enable marketers to know which methods they should use to develop and tailor their marketing campaigns and strategies.
Today, it seems like the key to effective marketing is right before our eyes in the highly visual nature of consumers. Of course, visual elements have always played a role when it comes to catching and keeping consumer attention, but today's shorter attention spans and demand for immediate gratification have made the visual much more important than ever. This is because the visual can express volumes of information with a quick, simple scan. Plus, technology has advanced visuals to such an awe-inspiring point that they can virtually ensure consumer engagement. To show why visual communication is truly the future of marketing, Tech.co posted an eye-opening infographic produced by Creately called "Visual Communication: The Next Step in Marketing." It clearly displays why visual tactics are so valuable for reaching and resonating with consumers.
[jump]
The Immediate Effects of Visual
While similar studies have focused only on the social media behaviors of consumers, Creately chose to look at the bigger picture by combing through recent statistics that showed that visuals have become the preferred and primary option for younger generations of consumers with an attention span of less than eight seconds.
Over time, people tend to veer toward visual representations. According to the infographic, a shocking 93% of all human communication is visual. And, people process visuals 60,000 times faster than text, which makes learning much quicker and easier with visual representations.
Communicating the Power of Visuals
In recent years, humans' visual nature has been witnessed through consumers' communication choices. Today, 81% of people only skim online content, while 85% rely on product videos when making their purchasing decisions. Today's busy lifestyles demand fast access to information, which is what visuals can provide, easily and efficiently.
A Brand New View of Marketing
Visuals have completely changed the way marketers communicate today. The infographic showed that 95% of marketers went so far as to create a completely separate visual marketing strategy, in addition to their overall marketing plan. And, almost three-quarters of marketers include visuals in their social media marketing.
The emphasis on visual communication has given rise to the prevalence of video usage in online marketing. Research has shown that 80% of all web traffic will be video based by 2019, so video clearly has strong staying power.
The infographic also outlined five simple strategies for leveraging the marketing value of visual communication:
Look for new and novel opportunities to use visuals in data.
Commit to a consistent visual style.
Incorporate a mix of visual marketing elements like images, videos, infographics, and others.
Express a brand's message on visual platforms.
Strive to engage consumers with greater usability and more scaling opportunities.

See what's happening in digital marketing. Contact MDG today at 561-338-7797 or visit www.mdgsolutions.com.
MDG, a full-service advertising agency with offices in Boca Raton and New York, NY, is one of Florida's top branding firms. MDG's capabilities include print advertising, direct mail marketing, branding, logo design, creative, media buying and planning, radio and TV advertising, outdoor, newspaper, digital marketing, website design and development, online video advertising, infographic development, email marketing, video marketing, mobile marketing, content marketing, social media marketing, paid search marketing, and SEO. To learn about the latest trends in advertising and branding, contact MDG today at 561-338-7797 or visit www.mdgsolutions.com.