Healthcare 2012: Facing a Healthy Dose of Reality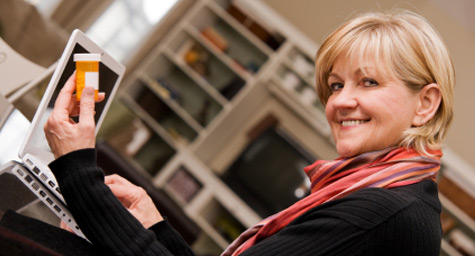 Today's rapidly evolving healthcare landscape is leading healthcare companies to find new ways to integrate business needs with patient expectations, while causing healthcare marketers to stay on top of the latest trends affecting current and future consumers, especially aging Baby Boomers. MediaPost.com reported on the major developments expected to drive the direction of the healthcare industry.
1. Consumers Taking Control of Their Healthcare – Modern technology has made it easy for consumers to become educated and empowered regarding their healthcare decisions. Boomers are especially inclined to consult online sources for gathering treatment advice, sharing personal experiences, and learning about the latest breakthroughs.
2. The Aging of America –The over-65 population will double by 2030 and present major medical challenges, most notably for emergency rooms. To prepare, hospitals are creating more elder-oriented emergency room environments and manufacturers are developing similar products to accommodate this older population.
3. Mobile for Meeting Healthcare Needs – The ubiquity of digital devices has greatly increased consumer demand for mobile access to healthcare information and marketers must focus on developing mobile strategies to promote their products and services. The industry is also working to utilize digital technology to let patients receive in-home care that would help them maintain their independence.
4. Wellness Programs for Managing Aging – Today's Baby Boomers view their health from a standpoint of multi-dimensional wellness that includes physical, emotional, social, spiritual and nutritional aspects. To address this outlook, healthcare marketers need to develop comprehensive wellness programs that emphasize optimizing and maintaining health even more than prevention and treatment.
By using these emerging trends as a springboard for creating future marketing strategies, healthcare marketers can be ready to meet consumer expectations and gain a solid advantage over the competition.
At MDG, our 360° marketing approach uses just the right mix of traditional and online media to reach your marketing goals. While some industries may fare better on TV and others on YouTube, we strive to create a balanced approach where digital and traditional marketing efforts support each other and your message is tailored to the medium. To stay on top of the latest healthcare marketing trends affecting current and future consumers contact MDG  today at 561-338-7797 or visit www.mdgsolutions.com.
 Read more at Media Post.