Healthcare Marketing Budgets 2016: 5 Must-Watch Digital Trends [Infographic]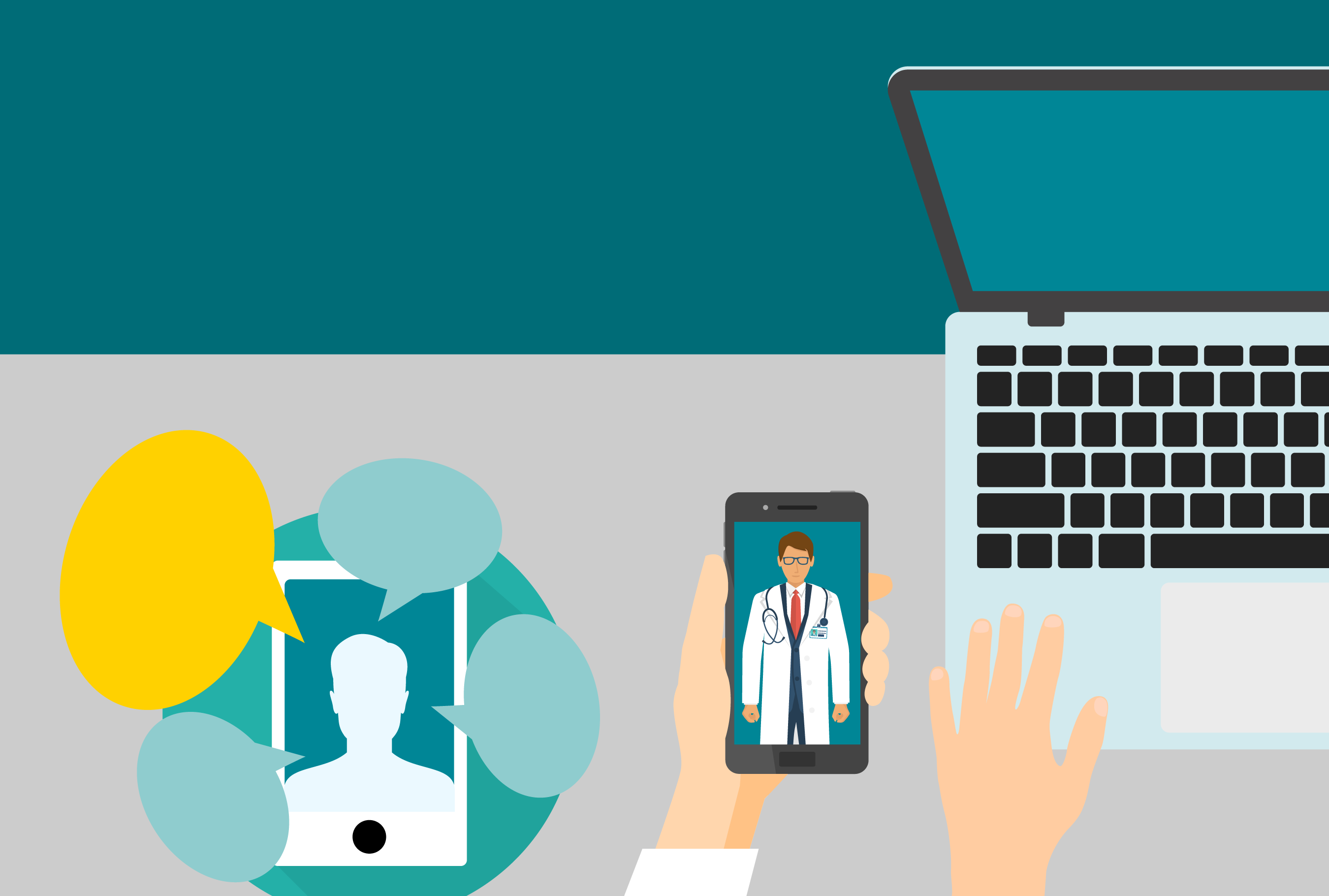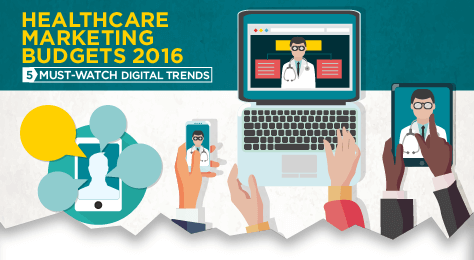 With so many choices and channels for healthcare marketing in 2016, healthcare marketers must have their fingers on the pulse of the top tactics, trends, and technology to spend their budgets wisely and well. To plan the most effective and cost-effective marketing strategies, it's essential to know which areas will have the greatest growth, the most opportunity, and make the biggest impact on healthcare consumers. Fortunately, MDG's new e-book, called Healthcare Marketing Budgets 2016: 5 Must-Watch Digital Trends, examines the healthcare landscape for 2016. It uncovers the major factors and findings affecting the overall healthcare experience to identify which segments are worthy of investment. To spend your budget better and make the most of your healthcare marketing, check up on some of the highlights of the e-book in this vital infographic.
1. Investing in Informative Content
[jump]
With digital becoming the top spot for finding healthcare information and resources, consumers are demanding more-informative content. According to MDG's infographic:
71% of American adults search for healthcare information online.
40% take action based on the information they discover.
Millennials may be the youngest but they're also the most tech-savvy healthcare consumers. As a result, these young adults seek online healthcare information more than most:
79% of Millennials believe that digital has eased their healthcare management choices.
74% have created their own customized health plans.
2. Integrating Tools into the Healthcare Experience
The demand for digital access has led to the development of online tools that ease, enhance, and expedite consumers' healthcare experiences. These tools are being used to manage health decisions, find healthcare providers, and track medical treatments. With the popularity and prevalence of so many online tools, healthcare marketers must leverage these tools to enhance the consumer experience. Among American adults:
50% have used online healthcare platforms to search and research providers, as well as schedule appointments.
17% currently use digital healthcare apps.
3. Becoming Well Acquainted with Mobile
Mobile devices and access have become a must for most consumers today. But with different mobile options, it's important to know which mobile devices matter most to each market to optimize the mobile message and experience. Today, American adults possess the following mobile means:
73% have a computer.
68% own a smartphone.
45% possess a tablet.
But not all mobile devices have gone completely mainstream, with different mobile devices popular with different demographics:
Tablets are used most by Baby Boomers.
Computers are most popular with Gen Xers.
Smartphones are used most by Millennials.
 4. Democratizing Social Media Tasks
In the past, social media has typically been the responsibility of a small number of employees. But in 2016, it's important to get more people in the organization involved in social media because many employees have specialized knowledge or industry insight that can help them connect with healthcare consumers on a more personal, actionable level.
5. Organizing and Optimizing Big Data
With the rise of new online tools and the growing popularity of digital for healthcare, there's more consumer healthcare data available than ever, as shown in these statistics:
Today, there's five times more global network traffic than five years ago.
Global traffic over digital networks is expected to grow at an annual rate of 23% through 2019.
By 2021, global network traffic is predicted to increase fivefold.
Unfortunately, 58% of healthcare marketers say they struggle with the quality of their current data. Yet with so much more data available and accessible in the future, it's vital for healthcare marketers to leverage this data to drive their healthcare strategies and give consumers a healthy experience.
To treat yourself to more of these fascinating findings, click here to examine MDG's must-read e-book, Healthcare Marketing Budgets 2016: 5 Must-Watch Digital Trends.

Spread the Word
MDG, a full-service advertising agency with offices in Boca Raton and New York, NY, is one of Florida's top healthcare marketing companies and branding firms, whose healthcare clients include Dental Care Alliance, MDVIP, Max Planck Florida Institute, HCA East Florida, Primary Pharmaceuticals, and MD Now. MDG's core capabilities include branding, logo design, print advertising, digital marketing, mobile marketing, email marketing, media planning and buying, radio and TV advertising, outdoor, newspaper, video marketing, infographic development, website design and development, content marketing, social media marketing, and SEO. To learn more about the latest trends in healthcare marketing, contact MDG today at 561-338-7797 or visit www.mdgsolutions.com.