Healthcare Marketing Data: Budget and Channel Trends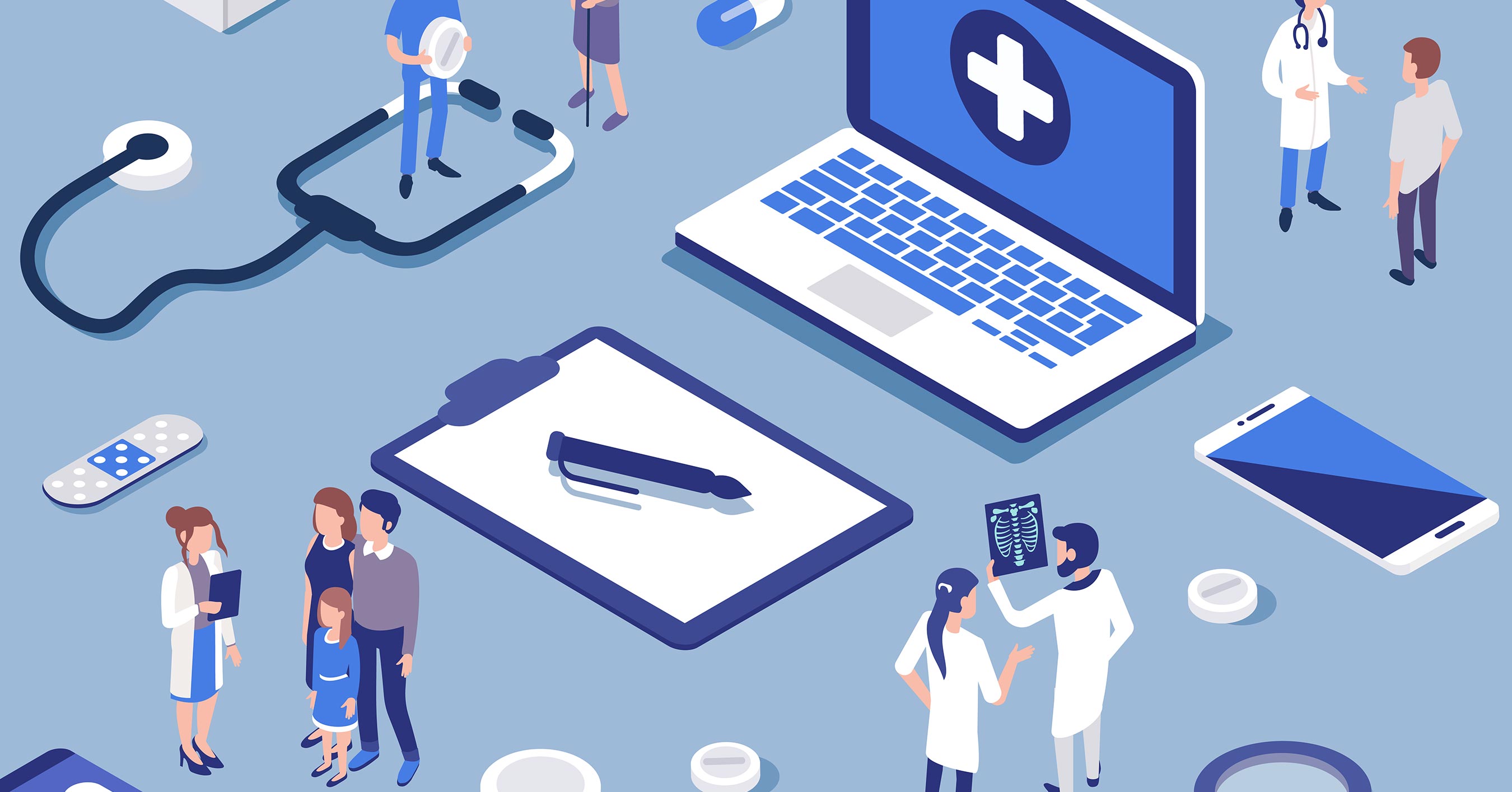 Most healthcare firms expanded their marketing budgets last year and continued to use traditional channels to complement digital channels, according to recent research published by MM&M and Deloitte.
The annual report was based on data from a survey conducted in January 2019 with 233 healthcare marketing professionals who work for companies in a range of areas, including diagnostics, pharma, biotech, and devices. Respondents were asked about their 2018 budget and spend behaviors, as well as about their plans and concerns for 2019.
Here are key highlights from the research:
Healthcare Marketing Budget Trends
The survey found that healthcare firms were very bullish on marketing last year: the overwhelming majority of respondents (92%) say they increased their annual marketing budget in 2018.
The bulk of firms across all of the areas surveyed boosted their budgets, with pharma seeing the largest share (94%) of companies that increased spend.
Moreover, just 4% of respondents across all healthcare fields say they decreased their annual marketing budget in 2018, down from 16% in 2017.
Healthcare Marketing Channel Trends
The researchers found that digital has by no means killed traditional approaches in the healthcare field: some 86% of respondents who market directly to consumers report using common digital marketing tactics (digital ads, websites, social media, etc.) last year and 77% report using non-digital marketing tactics (print, outdoors, TV, radio, etc.).
In other words, most healthcare marketers are using a mix of digital and traditional tactics, not purely one type or the other.
There are significant differences in the popularity of different marketing channels among different types of healthcare firms, the researchers found.
For example, device manufacturers spend nearly three times as much as biotech companies to market at professional meetings/conferences, whereas biotech companies spend more than three times as much as device manufacturer on point-of-care marketing.
Healthcare Marketing Technology and Data
The researchers found that the healthcare industry still has some quirks when it comes to martech: for example, 22% of firms say the budget for marketing technology remains with their IT department and that control has not yet been transferred to the marketing department.
However, the martech budget issue is relatively trivial compared to the biggest challenge facing healthcare marketers: data.
The survey found that firms are clearly struggling to utilize data effectively and are worried about upcoming constraints on data collection and use.
As the researchers put it: "Asked to identify their biggest challenges, big data came out on top. Forty-three percent of respondents ranked it as 'extremely challenging' and an additional 33% characterized it as 'challenging,' most likely due to the perennial difficulty of extracting insights, but also possibly due to marketers' fear that incidents like the Cambridge Analytica fiasco could make people more skittish about sharing the information needed to power campaigns."
Looking Ahead
So, what's the outlook for 2019 and beyond?
It appears that healthcare marketers are continuing to boost budgets this year but are wary about the future.
The report states, "As for the months and years ahead, most marketers appear to be bracing themselves for the lethargic low that often follows a sugar high. They're happily apportioning their enhanced 2019 budgets across a range of programs and channels, but they also harbor no illusions that they'll have the same sums to play with in 2020."
What's making marketers skittish about 2020 and the following years?
Mainly politics. Specifically, healthcare firms are uncertain about whether moves made during and after the US presidential election—such as fresh compliance burdens and/or changes to marketing tax deductions—may impact their operations.
As the researchers put it, "In-house [sic] marketers who were surveyed for the 2019 MM&M/Deloitte Consulting Healthcare Marketers Trend Report foresee change as inevitable. And they say its impact could be significant on healthcare marketing budgets."
Stay informed about the latest trends in healthcare marketing. Contact MDG today at 561-338-7797 or visit www.mdgsolutions.com.
MDG, a full-service advertising agency with offices in Boca Raton and Brooklyn, NY, is one of Florida's top healthcare marketing firms. MDG's capabilities include print advertising, direct mail marketing, branding, logo design, creative, media buying and planning, radio and TV advertising, outdoor, newspaper, digital marketing, website design and development, online video advertising, infographic development, email marketing, video marketing, mobile marketing, content marketing, social media marketing, paid search marketing, and SEO. To learn more about today's trends in healthcare marketing, contact MDG today at 561-338-7797 or visit www.mdgsolutions.com.