Hear How Streaming Radio Will Soon Play to Fans of Traditional Radio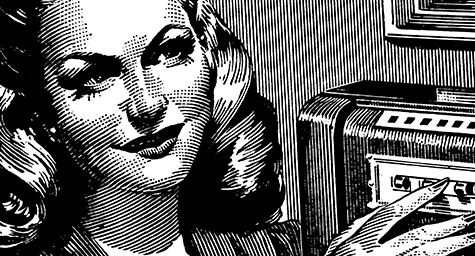 With the popularity of online streaming radio today, many wondered how traditional radio could stay in tune with music fans. For the past few years, traditional radio has seen growing competition from digital streaming music services that give listeners on-demand music with fewer interruptions. This has caused traditional radio to compete for both listeners and ad revenue. Luckily, audiences and advertisers will soon have the best of both worlds. The Rdio streaming music service has agreed to start integrating the offline and online music experience by adding live feeds of local stations to their digital music content. MediaLifeMagazine.com explained why this radio affiliation will be music to many people's ears.
Bringing Harmony to Digital and Traditional Radio
Recently, smaller streaming service Rdio partnered with the second-largest operator of radio stations, Cumulus, to livestream its almost 500 local radios stations. Under the agreement, the Rdio app will stream broadcast content in its entirety from Cumulus radio stations, including local advertising and live local DJs. Part of the programming will include content from Westwood One, which is America's largest radio network. This will give listeners access to Westwood One's many popular syndicated programs that haven't been previously available in every radio market.
In addition to letting listeners personalize their music choices, the Rdio app will recommend stations similar to a listener's prior preferences in music. The premium service will cost either $3.99 or $9.99 a month, but will allow listeners to flag their favorite songs for later listening.
Channeling the Future of Radio
This digital deal is only the latest development in the increasing integration of online and offline radio. It follows in the footsteps of AT&T's addition of FM capabilities to smartphones. With this move into traditional radio, the Rdio app resembles iHeartRadio, which is another streaming radio app that lets listeners stream local stations.
This new Rdio agreement is likely to lead to additional radio integrations. In recent times, an increasing number of traditional media companies have either partnered with new media firms or launched their own digital subsidiaries to broadcast their offline content to an online audience.
This is exactly what media buying experts have been hoping to hear. Many have long-asserted that the industry has been hesitant to adopt new technologies and evolve its traditional format for today's digital tastes. Now, it sounds like traditional radio will start streaming in a much more popular direction.
Discover strategies for digital media buying. Contact MDG today at 561-338-7797 or visit www.mdgsolutions.com.
MDG, a full-service advertising agency with offices in Boca Raton and New York, NY, is one of Florida's top branding firms. MDG's capabilities include print advertising, direct mail marketing, branding, logo design, creative, digital marketing, media buying and planning, radio and TV advertising, Web design and development, online video advertising, email marketing, content marketing, social media marketing, and SEO. To learn about the latest trends in advertising and branding, contact MDG today at 561-338-7797 or visit www.mdgsolutions.com.