Help for Healthcare Brands Looking to Do Well on Social Media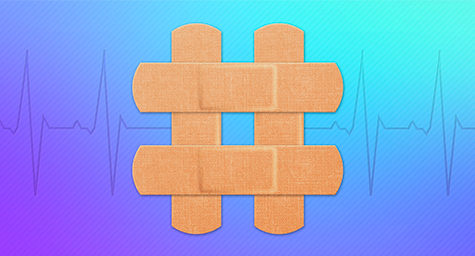 Healthcare brands excel at dispensing medical products and knowledge, but most don't know how to operate on social media platforms. They're unsure of what they can share amidst FDA regulations, as well as how to connect with patients in a public social forum. Luckily, social media is much simpler than healthcare brands assume, as long as they know the basics. MediaPost.com prescribed the perfect social media remedies.
First Aid for Social is Speaking in the First Person
Most brands are used to speaking in the third person, but social media is based on expressing a personal voice and view. A first-person tone helps a brand connect with people on a more relevant, relatable level. This also applies to patient testimonials, which should always be shared in the first-person to present their point of view.
Help with "How"
In healthcare, many patients are unsure of how to ask for help. But the most successful outcomes result from the right conversations with the right people. Patients want and need to know how to have those conversations, so show them how to start them. The best way to demonstrate is through real-life examples. To collect these "how" stories, use social media to ask people for how they started these talks. You'll collect an abundance of personal stories, which can be polished and presented to serve as authentic examples of how to ask for help.
Treat People to the Credit They Deserve
In social media, people want to be in a positive, uplifting setting. This is especially true in healthcare. Rather than focus on what people don't know, give them credit for what they do know. Give your social media posts a positive spin and share content with a favorable tone. This will encourage people to share and feel good about their social experience.
Ask for Feedback
Many forms of media focus on one-way communication, but social media is based on a reciprocal connection. You want to engage, not just educate. Rather than just post content to share findings and facts with your followers, ask them for their opinions and views to open up conversations. This stimulates social engagement and helps the brand connect with people in need.
Implement a social media marketing campaign for your healthcare brand today. Contact MDG at 561-338-7797 or visit www.mdgsolutions.com.
MDG, a full-service advertising agency with offices in Boca Raton and New York City, is one of Florida's top healthcare marketing companies and branding firms, whose healthcare clients include Dental Care Alliance, MDVIP, Max Planck Florida Institute, HCA East Florida, Primary Pharmaceuticals, and MD Now. MDG's core capabilities include branding, logo design, print advertising, digital marketing, mobile marketing, email marketing, media planning and buying, radio and TV advertising, outdoor, newspaper, video marketing, infographic development, website design and development, content marketing, social media marketing, and SEO. To learn more about the latest trends in healthcare marketing, contact MDG today at 561-338-7797.