Hertz Mascot Steers Rental Cars In Cool Direction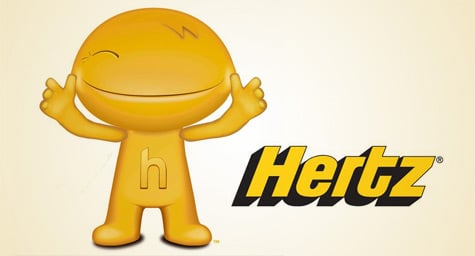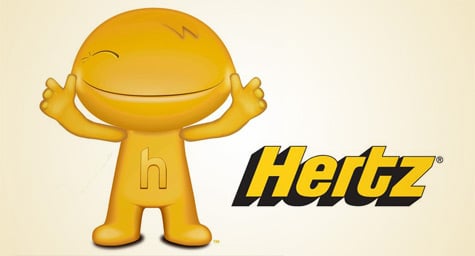 Last week, Hertz launched an advertising campaign that creates a cool image for rental cars. The New York Times reports that the campaign uses a mascot named Horatio—an animated dashboard figurine voiced by actor Owen Wilson—in a series of commercials directed by Tucker Gates. Hertz hopes the new mascot will refresh their image and help make the brand friendlier to new consumers, especially the 20-somethings who are the target audience of the campaign.
"Advertisers in the car rental industry are trying to differentiate themselves from the pack," said Robert Passikoff, the president of Brand Keys in New York, a brand and customer-loyalty consulting company. "They are looking to be delighted, which is where the unusual step of creating a mascot comes in."
In addition to Horatio, the Hertz campaign also features two real-life travel personalities named Gas and Brake. Three episodic commercials starring Gas and Brake are scheduled to run over the next month. The first spot highlights their very different personalities, from childhood to adulthood, while the second ad features them in a broken-down bus in Mexico where Brake uses the Hertz mobile application to rent a car. The third spot shows Gas fantasizing about the variety of cars that Hertz offers.
The social media side of the campaign includes a microsite, Gasorbrake.hertz.com, featuring outtakes from the commercial shoots and interviews with Gas and Brake. The site also has personality quizzes where visitors can see which character they resemble, then share their results via Facebook and Twitter. A separate site, hertzgiveaway.com, lets visitors enter a contest to win one of 100 free weekend car rentals and a chance to win a Chevy Camaro SS.
This new campaign is designed to be extension of the company's recent branding campaign called "Journey On" that focused on providing a smooth travel experience. Hertz is also planning to take Horatio abroad through print and digital campaigns targeting markets in Britain, Italy, Spain, the Netherlands, France, and Germany.
Hertz hopes the campaign will help to redefine the company as a culture brand by revving up the cool factor of rental cars.
MDG, a full-service Florida advertising agency with offices in Boca Raton and New York, NY, specializes in developing targeted Internet marketing solutions, exceptional creative executions and solid branding and media buying strategies that give clients a competitive advantage. Our core capabilities include print advertising, branding, logo design, creative, digital marketing, media planning and buying, TV and radio advertising, customer relationship management, loyalty programs, public relations, Web design and development, email marketing, social media marketing and SEO. View MDG's creative marketing portfolio.