'Homeland' Star Damian Lewis, Lana Del Rey Team Up in Promotional Video for Jaguar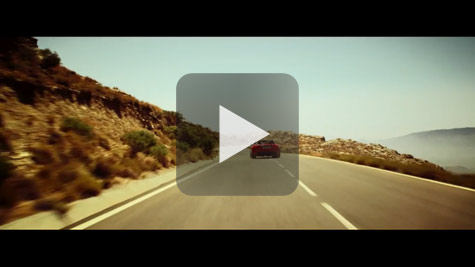 To build buzz and excitement for the debut of its new F-Type sports car, Jaguar has launched a star-studded branded content campaign. The highlight of the effort is a promotional video called "Desire" featuring a big-name cast, exclusive soundtrack, and a highly acclaimed production team. The short film tells a tale of passion, betrayal, and greed as it showcases the new F-type amidst the stunning setting of Chile's Atacama Desert. The company's advertising promotion and major video production reflect the significance of the new vehicle, which is Jaguar's first two-seater since the introduction of its E-Type nearly 50 years ago. AdAge.com covered the details of Jaguar's short film and its high-profile advertising campaign.
Jaguar's entry into celebrity-filled short films follows in the footsteps of BMW, whose series of promotional films have included some of Hollywood's biggest names. The primary difference in Jaguar's approach is their decision to cast a relatively new star instead of an established celebrity. The film stars Emmy-winning actor Damian Lewis, who has only recently captured everyone's attention on Showtime's hit series, "Homeland." The automaker also tapped singer-songwriter Lana Del Rey to create a special soundtrack for the film and to use the new F-Type as inspiration for an exclusive song, "Burning Desire." As a final touch of star power, the video is being produced by Ridley Scott Associates, the high-profile production company responsible for BMW's second series of short films.
The new car isn't scheduled to launch until 2013, but Jaguar plans to tease audiences about the vehicle by offering behind-the-scenes video of the car's production and exclusive videos on the microsite, F-Type.com.
To incorporate a promotional video into your advertising strategy, contact MDG today at 561-338-7797 or visit www.mdgsolutions.com.
MDG, a full-service digital marketing and advertising agency with offices in Boca Raton, Florida and New York City, specializes in developing targeted Internet marketing solutions, exceptional creative executions and solid branding and media buying strategies that give Luxury marketing clients a competitive advantage. Our core capabilities include branding, logo design, creative, digital marketing, print advertising, direct mail marketing, media planning and buying, TV and radio, video production, website design and development, email marketing, mobile marketing, social media marketing, and SEO.
Read more at Adage.com.