How 3 Quick-Service Restaurants Spiced Up Their Images to Appeal to Their Target's Taste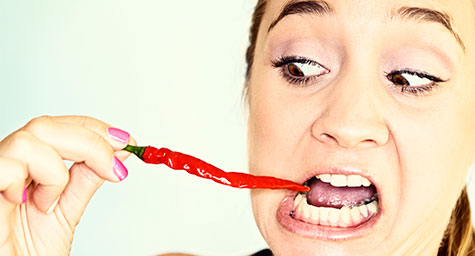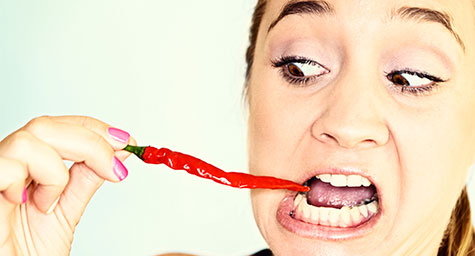 Quick-service restaurant brands with a fabled history and heritage often see change as a challenge. While they may know they need to evolve with the tastes and the times, they run the risk of losing their identity and connection with loyal, longtime customers. But since change is the name of the restaurant game, they need to evolve to stay relevant and stay in business. According to experts, the recipe for successful change is finding a balance between the tried-and-true and something new. To help quick-service brands change for the better, QSRMagazine.com explained how three restaurant legends transitioned their images yet stayed true to their identities.
1. Domino's Delivered Better Quality
As Domino's celebrated its 50th anniversary in 2010, the pizza delivery brand felt it was time to update its outdated image to bring in today's quality-craving consumers. Since the brand lacks a real restaurant experience, the only real element they could change was the quality of their product.
This led to a campaign called From The Crust Up, which basically bettered every element of their pizzas and led to a major menu makeover. The brand promoted these changes with honest restaurant marketing tactics, such as ads that compared their prior pizza crust to cardboard. While the restaurant's marketing campaign was somewhat shocking, it showed consumers that Domino's cared enough about improving both their product and the eating experience to put their good name on the line. The strategy worked wonders and brought Domino's a real taste of success.
2. A&W Mixed In the Old to Appeal to the Young
A&W focused on their market instead of their menu. To promote their long-standing tradition of quality food and a nostalgic diner experience to Millennials, the restaurant chain looked back to yesteryear and discovered inspiration in Rooty, the A&W mascot from long ago. The company knew that the playful character would appeal to its younger target and evoke a sense of hip nostalgia.
So now Rooty is the focus of their social media marketing strategy, serving as the "spokesbear" for the brand's Twitter feed and the center of his own alphabet-burping app. Now this cheerful character is bringing more Millennials into A&W for its good food and old-fashioned diner experience.
3. Popeyes Flavored Its Branding with Its Distinction
Realizing that fried-chicken restaurant chains all looked the same to consumers, Popeyes knew they had to leverage their difference to stand out from competitors. The brand had deep roots in Louisiana's Cajun cooking and culture, which was clearly seen and tasted in their signature spicy fried chicken.
Their first move was to make their name reflect their heritage and future image, so it was changed from Popeyes Chicken & Biscuits to Popeyes Louisiana Kitchen. Next, they expanded their Louisiana legacy to their interior decor and all of the menu items. This included spotlighting their Zatarain's-flavored Bonafide Chicken and adding Big Easy staples as sides. All of these changes have resulted in significant sales growth for the fried-chicken chain over the last five years.
Keep up with what's hot in restaurant marketing. Contact MDG.
MDG, a full-service advertising agency with offices in Boca Raton and New York, NY, is one of Florida's top hospitality marketing companies and branding firms. MDG's core capabilities include advertising, branding, logo design, creative, infographic development, digital marketing, creative media planning and buying, radio and TV advertising, Web design and development, email marketing, content marketing, social media marketing, and SEO. To stay on top of the latest trends in restaurant marketing and advertising, contact MDG.