How 5 Simple Charts Capture Retail Retargeting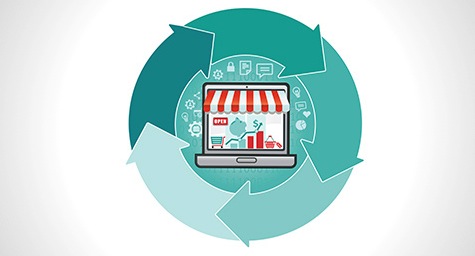 Can the current state of retailer retargeting be conveyed in five quick graphics? Now it can, thanks to five clear and concise charts that show the big picture on just how big ad retargeting has become in retail. In fact, retargeting is on target to become a major area of marketing spending. A whopping 88 percent of marketers are now using this high-tech tactic and citing Google search as their top retargeting tool, according to a recent survey by Marin Software. And more than half of the marketers who had yet to try the method were slated to start in the next year. Now that you've heard about the rise of retail retargeting, Digiday.com has charted its growth in graphic detail.
The Key to Customer Acquisition
When it comes to customer acquisition, retailers believe that retargeting is one of the most effective methods after search engine marketing (SEM). And more than three-quarters of respondents planned to spend more on retargeting this year than the prior, while the remainder intended to spend the same amount.
Easily Reach Shoppers as They Shop Around
The Web has made it easier than ever for consumers to research the best prices, products, and places to purchase. In fact, research shows that 50% of consumers visited more than one site before they made their last online purchase. While shoppers are looking to find products, retargeting lets retailers find them instead and present their products and prices directly to consumers. And consumers realize that it's more than mere coincidence that the products they're seeking appear in ads before their eyes, since 58% of consumers said that retargeted ads caught their attention.

Best to Keep Retargeting to a Minimum
There's a fine line between interest and annoyance in retargeting. More than half of consumers were neutral about seeing ads the first time, but excessive exposure to retargeted ads led to more aversion than conversion.
Challenges in Retargeting
Retargeting providers charge little for their inventory, but this gives advertisers little control over where and when their ads are running. As a result, many marketers are uncertain about whether their ads are being seen and the overall value of their cost per impression.
Transparency is a Top Topic
While retail retargeting is big business, some retailers have small concerns over transparency issues with their retargeting providers.
In these five simple charts was a complete summary of the state and sentiments toward retail retargeting. Let this overview serve as a guide for serving up successful retargeted ads.
Stay connected to the latest opportunities in retail retargeting. Contact MDG.
MDG is a full-service advertising agency and one of Florida's top branding firms. With offices in Boca Raton and New York City, MDG's core capabilities include branding, logo design, print advertising, digital marketing, mobile advertising, email marketing, media planning and buying, TV and radio, outdoor advertising, newspaper, video marketing, Web design and development, content marketing, social media marketing, and SEO. To discover the latest trends in advertising and branding, contact MDG.