How 9 Brands Ace Social Media Marketing on Facebook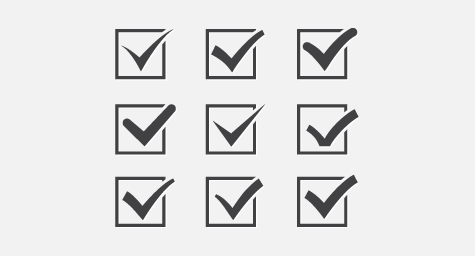 Face it, it can difficult for brands to stand out on Facebook among the millions of brands vying for fans. But now nine clever brands have become social standouts with social media marketing tactics that click with fans. These companies range in size and scope, but Hubspot.com profiled these brands to share their strategies for success.
1. Nike Just Does It with 22.6 Million Likes
Nike has worked hard to become a global brand, but their Facebook page is refreshingly free of hard-sell promotions. Instead, their page is a mix of new products, science, charitable efforts, and motivation. They leverage their well-known logo by incorporating it into their cover photo, shared photos, and a branded hashtag. They highlight their research and innovation to distinguish themselves from competitors. Nike manages to infuse a consistent brand image into an "umbrella" account, along with separate pages for each product line to target their various markets.
2. March of Dimes Marches Ahead with 594,000 Likes
The March of Dimes uses their Facebook as an informational resource to support their initiatives and expectant mothers through their pregnancies. Many of their posts feature tips to provide healthy nourishment and care for babies before they are born. Their app "39 Weeks" explains the baby's development during each week of pregnancy and lets fans share their personal stories. This strategy has increased revenue by 100% and event registration by 75%.
3. Taco Bell Savors 10.6 Million Likes
Taco Bell has been able to create a consistent experience in its many social media accounts by connecting them through their "Live Más" slogan, as well as a branded hashtag #onlyintheapp and the sharing of product images. They include a photo of a menu item on every post to increase temptation and boost product awareness. Also, Taco Bell incorporates humor into every aspect of their social media presence to promote products in a lighthearted way. The brand recently made headlines when they promoted their new mobile ordering app by momentarily blacking out their social media profiles.
4. TOMS Steps Up to 2.9 Million Likes
The footwear company has achieved success through their charitable "one-for-one" strategy, which donates products to needy communities for every consumer sale. TOMS stands out from other charitable brands by targeting Millennials and providing a clear understanding of how a purchase helps others. Their Facebook page emphasizes how much they care about both consumers and the community by featuring fan-provided content such as photos of wearers adding TOMS to their style, along with posts about the charities they support.
5. Nature Valley Gobbles Up 1.4 Million Likes
A challenge in our high-tech times is getting people to enjoy the great outdoors, but Nature Valley is using their Facebook page to promote being active outside, preferably with one of their granola bars as a healthy snack. Most of their posts feature nature and outdoor activities, rather than just product promotion. In their recent Facebook campaign around the hashtag #getoutthere, the brand recognized the need to be connected to technology while enjoying a healthy lifestyle by urging fans to share photos of the outdoor activities they do using Nature Valley products for energy. They also offer downloadable nature photos from around the world that can be used as a Facebook cover photo to keep the joy of nature in people's minds.
6. Universal Studios Orlando Attracts 1.2 Million Likes
The Orlando attraction spotlights their unique brand image on Facebook, rather than focusing on their Disney competitors. As a result, their social media presence is completely different than Disney's because they focus on their visitors instead of their movie characters. Their page is customer-centric and filled with pictures of personal park experiences submitted by fans. In 2014, the brand completed a campaign called "Top 100 Fan Moments" where fans shared photos of their families enjoying time together at the park. While the campaign is over, the brand still urges visitors to share photos of their park visits under the hashtag #UniversalMoments.
7. Microsoft Logs 6.2 Million Likes
Microsoft may be a technology company, but they try to humanize the brand by avoiding high-tech talk and emphasizing visual content in their social media. They use natural language that everyone can understand in their messages and take workplace acronyms into recognizable phrases. Their recent Facebook campaign is built around the hashtag #5to9 and focuses on the work-life balance of enjoying life outside of the office.
8. Fitbit Works Up to 586,000 Likes
They may be a newer brand in a new industry, but Fitbit does barely any product promotion on their Facebook page. Instead, they focus on empowering people to set healthy and fitness-related goals by providing work out tips and personal motivation. Their Facebook page looks similar to a fitness support group because their posts range from fitness advice to motivational quotes to resources for healthy living. They encourage users to stay on track by enabling them to share their progress stats with their Facebook friends, and a refer-a-friend program gives users $10 for every friend they inspire to buy a Fitbit.
9. Aerie Keeps it Real with 1.4 Million Likes
The American Eagle lingerie brand is rebelling against retouching by promising not to modify their model photos and adopting the slogan, "We think the real you is sexy." They promote this perspective on their Facebook page by sharing images of their models who are relatable, real women and posting fan quotes about real beauty. They fill fans' newsfeeds with positive, inspiring words that promote self-confidence and acceptance. This makes their Facebook page a place where people can feel uniquely beautiful.
Check the status of your social media marketing. Contact MDG today at 561-338-7797 or visit www.mdgsolutions.com.
MDG, a full-service advertising agency with offices in Boca Raton and New York, NY, is one of Florida's top branding firms. MDG's capabilities include print advertising, direct mail marketing, branding, logo design, creative, digital marketing, media buying and planning, radio and TV advertising, Web design and development, online video advertising, infographic development, email marketing, mobile marketing, content marketing, social media marketing, paid search marketing, and SEO. To learn about the latest trends in advertising and branding, contact MDG today at 561-338-7797 or visit www.mdgsolutions.com.