How Amazon Is Making It a Jungle Out There for Retail Stores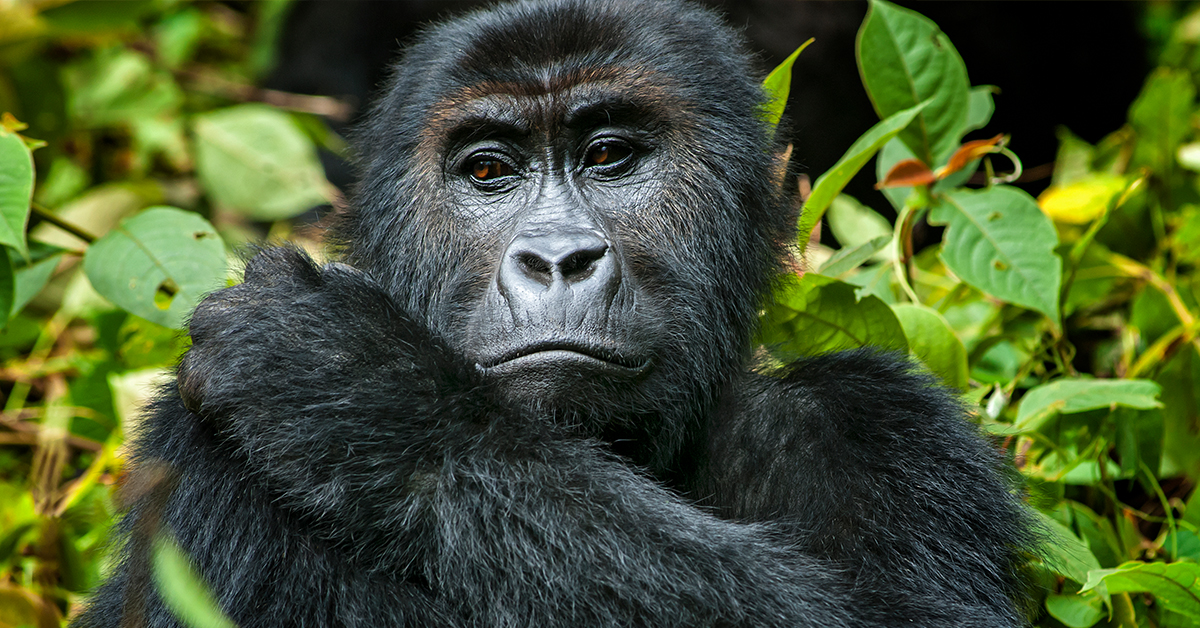 Amazon has become so wildly popular with consumers that it's threatening to make brick-and-mortar stores extinct. Since more and more people opt to shop online at sites like Amazon, big-box retailers and department stores have steadily lost in-store traffic, sales, and market shares. One of the reasons consumers are choosing online shopping is because it's more convenient and comfortable than visiting brick-and-mortar stores. Another factor is that online retailers provide an outstanding customer experience that brick-and-mortar stores have failed to match. And now that customers can shop online on every type of desktop and mobile device, they have more options and opportunities in online retailers than ever before. But, it's still possible for brick-and-mortar to survive in today's online shopping environment. They simply need to know the right strategies and be willing to invest in new technologies to keep up with our digital times. Seeking Alpha explained why online shopping has gained such an advantage and how brick-and-mortar retailers can incorporate successful online tactics to survive in today's retail jungle.
Explore Amazon's Strategy for Success
Over the last decade, major brick-and-mortar stores like Macy's, Sears, and J.C. Penney have lost billions of dollars in market share because they haven't kept up with the trends and tastes of the rapidly-changing retail landscape. Meanwhile, the internet has made it fast and easy for shoppers to compare prices and purchase items from the comfort and convenience of their homes.
With big-box retailers all carrying the same brands and merchandise, they have seen a huge decline in in-store traffic. They've been trying to survive by offering big discounts and frequent sales, which has actually cost these companies their profits and pricing power. Perhaps most importantly, larger stores have completely forgotten about the importance of the in-store customer experience in today's omni-channel shopping world. So while big-box stores have been losing money and hope, Amazon's market value has soared by a whopping 1,934% by providing everything consumers want and more.
However, these retailers are now starting to adapt to Amazon's winning ways. This is causing them to completely rethink their customer experience, physical store layouts, and overall supply chains. In addition, brick-and-mortar retailers that offer online shopping are refining their online sales strategies to resemble Amazon's in an effort to survive and eventually thrive.
Some savvy retailers are even streamlining their store portfolios and making the proper investments to stay in business. Data from Mazzone & Associates showed that big-box and department store sales have declined at a 4.7% compounded annual rate over the last 10 years. As Amazon continues to improve even more, industry experts expect to see more retail closures and consolidations over the next few years.
It Wasn't a Happy Holiday for Brick-and-Mortar Stores
The holiday season wasn't so merry and bright for big-box retailers and department stores. Most retailers reported weak store sales this holiday season, mostly due to low retail traffic, off-price retailers, and the convenience offered by online shopping. Research showed that Amazon generated almost 40% of holiday sales during the 2016 holiday shopping season, proving yet again that the Amazon model is thriving.
Mobile Is a Move in the Right Direction
Did you know that mobile payments currently account for more than 25% of all transactions at Starbucks stores in the U.S.? Starbucks Mobile Order & Pay has simplified the ordering process by allowing customers to place and customize their orders in advance from their mobile devices. Then, they can pick-up their order at a nearby Starbucks store without needing to stand in long lines. This service makes the Starbucks experience much faster, easier, and more convenient. Mobile Order & Pay continues to play a major part in helping the company achieve all of its ambitious financial goals. Brick-and-mortar stores should consider following Starbucks' example and try to integrate mobile into their customer experience to bring more shoppers and sales back to stores.
Take a moment to learn the latest in retail marketing. Contact MDG.
MDG, a full-service advertising agency with offices in Boca Raton and New York, NY, is one of Florida's top branding firms. MDG's capabilities include print advertising, direct mail marketing, branding, logo design, creative, media buying and planning, radio and TV advertising, outdoor, newspaper, digital marketing, website design and development, online video advertising, infographic development, email marketing, video marketing, mobile marketing, content marketing, social media marketing, paid search marketing, and SEO. To learn about the latest trends in advertising and branding, contact MDG.