How Big Data is Changing Healthcare for the Better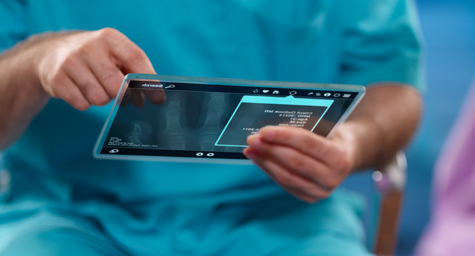 While Big Data is becoming a big part of every industry, it's offering some of the healthiest improvements for healthcare. While most of previous data has come from medical research and analysis, now much of our data comes directly from patients who are taking control of their health and wellness. To learn how all of this data is expected to advance our understanding and treatment of health conditions, Forbes.com featured insight on why data will be good for the future of healthcare.
The Prescription for Prevention
People are more motivated to treat problems after they appear instead of taking strides to avoid them in the first place. But both healthcare providers and patients today are increasingly focused on prevention of medical issues. Luckily, our digital devices and special apps are now able to help patients monitor their health and lifestyle habits to help reduce their risk of medical problems.
This is leading to an abundance of self-reported health data, which researchers are collecting and compiling into useful databases to give them a better understanding of the connection between lifestyle and health.
Aiding in Diagnosis
Most healthcare providers have started digitizing patient records to provide the entire healthcare system with comprehensive access to a single set of patient records. They're also striving to collect patient data from various sources to have a complete view of a patient's health and better customize medical treatment. Industry experts expect to see a number of services designed to ease this process in the future.
In addition, special digital programs and algorithms are being used for diagnostics to help providers detect diseases in test results at a much earlier stage. This early detection can increase the success of treatment.
Dispensing Better Treatment
Big Data is aligning patient health information with more personalized treatment. It's allowing healthcare providers to quickly and easily analyze the abundance of current medical research to find better treatments for patients.
Big Data is also making new medicines and treatments possible. Pharmaceutical companies are increasingly using patient data to develop the most accurate clinical trials. Then, they're applying algorithms to help analyze the results, which contribute to the development of new medical advances.
Finally, medical researchers are using Big Data to monitor, analyze, and treat global epidemics.
The Cure for Follow-Up Care
Today, a number of digital advances and devices are significantly easing follow-up care to prevent patient relapses and hospital re-admissions. Apps are continually being developed to help patients stick to their follow-up care routines, as well as let providers detect their progress from remote locations.
It's easy to see how Big Data can make a big difference at every stage of the healthcare process and why it's expected to remedy any problems in the healthcare system.
Get a healthy look at today's healthcare marketing trends. Contact MDG.
MDG, a full-service advertising agency with offices in Boca Raton and New York, NY, is one of Florida's top healthcare marketing companies and branding firms, whose healthcare clients include Dental Care Alliance, MDVIP, Max Planck Florida Institute, HCA East Florida, Primary Pharmaceuticals, and MD Now. MDG's core capabilities include branding, logo design, print advertising, digital marketing, mobile marketing, email marketing, media planning and buying, radio and TV advertising, outdoor, newspaper, video marketing, infographic development, website design and development, content marketing, social media marketing, and SEO. To learn more about the latest trends in healthcare marketing, contact MDG.