How Big Data Spawned the Geico Gecko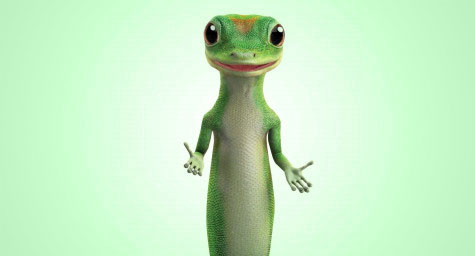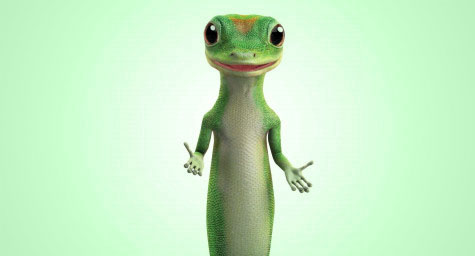 The Geico Gecko has become one of the most recognizable brand mascots today, yet many may be surprised to learn that this creative character is the result of scientific data analysis. AdAge.com recently spoke to Geico CMO Ted Ward to discover why data analysis has become so central to the brand's overall marketing strategy.
Geico has relied on database firm Merkle to handle the company's marketing database, campaign analytics, and digital display ads for the past decade. Over that time, they've accumulated an extensive amount of data regarding all aspects of the company's marketing efforts. Such data farming has enabled the insurer to achieve a dominant position in the marketplace and led to their decision to keep the Geico Gecko as the face of the brand.
"Data farming has come a long way in terms of the tools and implements that allow for increased productivity and yield," said Mr. Ward. "The cost to store and process data has come down so substantially that it is now possible to crunch a myriad of internal and external data elements through complex algorithms to market to customers and prospective customers in more personalized, timely and meaningful ways."
Interestingly, the Geico Gecko spawned from a simple creative idea without a bit of research to support it or any intention to make it an ongoing ad campaign. Only after the analysis of the original TV commercials and the subsequent rise in business did Geico consider developing additional Gecko ads.
After that, the company incorporated more traditional market research to gauge consumer opinion about the Gecko and discovered that he made a positive impact on audiences that has lasted all of these years.
"While most of the traditional data sets are still relevant in this new data world, the level of detail and analysis has changed," Mr. Ward explained. "Also the ability to discretely reach consumers via new channels has perhaps had an even greater impact."
In addition to these new data elements, he believes that name is an important factor in marketing and that addressing individuals by name adds a personal element that enhances the performance of big data.
As CMO, he explained that his primary focus is on digital media optimization and the ability to use big data to support measurement and targeting in order to make the best digital media buys. For now, the Geico Gecko will stay their star.
Let big data make a big difference in your marketing. Contact MDG today 561-338-7797, or visit www.mdgsolutions.com.
MDG is a full-service advertising agency and one of Florida's top creative ad agencies. With offices in Boca Raton, FL and New York, NY, MDG's core capabilities include branding, logo design, digital marketing, print advertising, mobile marketing, email marketing, media planning and buying, TV and radio, outdoor, newspaper, video marketing, Web design and development, content marketing, social media marketing, and SEO. To stay on top of the latest trends in marketing and advertising, contact MDG today at 561-338-7797. To learn more about the powerful combination of innovative creative and scientific data, click on the infographic "Art Meets Science: The Dual Role of the Modern Marketer."