How Boomers' Primary Healthcare Experiences Lead to Unhealthy Choices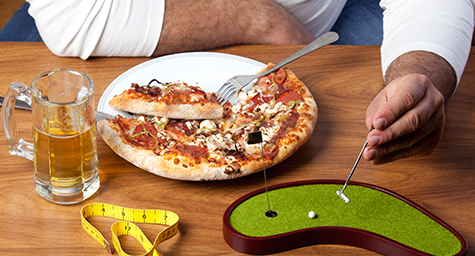 Baby Boomers are sick of primary healthcare and it's affecting their actions and outlook on protecting their overall health. In fact, 74% of Baby Boomers said their frustration with primary healthcare had prevented them from taking better care of their health. This was just one of the urgent findings of a recent study on the ways that Boomers' primary care experiences influenced their healthcare decisions and attitudes. The study was conducted by the Ipsos Public Affairs market research firm along with MDVIP, a company that operates a network of physicians who practice personalized primary care medicine and preventive healthcare. MediaPost.com dispensed more from the study to show how the primary healthcare system may be harming Boomers' health.
All is Not Well with Baby Boomers
With more than 75 million Boomers in the United States today, this aging population is expected to live longer than previous generations, but they're also more likely to develop chronic diseases. This means that Boomers will likely need more healthcare in their lifetimes and must be proactive about managing their health. Unfortunately, the poor state of primary care is preventing them from taking healthy measures.
Results Warn of a Medical Problem
In the survey, almost all of Boomers surveyed thought that maintaining good health was important. But the results also showed that many weren't doing all they could to protect their health. The main reason for this discrepancy was their ongoing frustration with primary care medicine. Basically, their poor primary care experiences were preventing their healthy efforts. According to study respondents:
94% believed that preventive healthcare was an important part of staying healthy.
74% believed that they should be more concerned about managing their health.
28% said they would be motivated to reach healthy goals if an expert developed a clear, personalized plan for them.
Boomers Not Treating Themselves Well
The study also showed that Boomers' disappointment with primary healthcare was having a negative affect on their health choices. The study respondents revealed:
73% suffered from a chronic health condition, such as cardiovascular disease or diabetes.
46% didn't exercise regularly
37% didn't get enough sleep.
35% weren't eating healthy.
43% said it would take a life-threatening diagnosis to make them focus on staying healthy.
"The survey findings show that Boomers have a greater health consciousness than previous generations," said Bernard Kaminetsky, medical director and a founding physician at MDVIP. "But also expose the discrepancies between what Boomers know they should be doing to stay healthy versus the reality."
Get a dose of the latest in healthcare marketing. Contact MDG.
MDG, a full-service advertising agency with offices in Boca Raton and New York, NY, is one of Florida's top healthcare marketing companies and branding firms, whose healthcare clients include Dental Care Alliance, MDVIP, Max Planck Florida Institute, HCA East Florida, Primary Pharmaceuticals, and MD Now. MDG's core capabilities include branding, logo design, print advertising, digital marketing, mobile marketing, email marketing, media planning and buying, radio and TV advertising, outdoor, newspaper, video marketing, infographic development, website design and development, content marketing, social media marketing, and SEO. To learn more about the latest trends in healthcare marketing, contact MDG.