How Brands Can Benefit from Refining Their Customer Profiles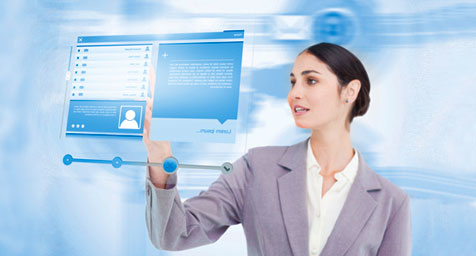 In this data-rich age, brands that don't use information to understand their customers are failing to cash in on a big opportunity. As Richard Ting writes in the Harvard Business Review, "Aside from a select few companies—like Amazon—most brands still have no unified view of what their customers are saying, doing, or buying on their websites, in retail, and across social media." As a result, a majority of brands are still applying an obsolete, scattered approach to their marketing and branding efforts, instead of targeting and personalizing their promotions and communications.
Brands already have data on their consumers such as social media posts, purchase history, website visits, and app usage. The problem is, this data is not being looked at as a whole. Doing so would help create a multidimensional consumer profile to help brands better understand their customers and more effectively target them.
So how does a brand go about connecting the dots? One such solution can be found in Facebook's partnership venture with data companies Epsilon, Acxiom, and Datalogix. By combining offline purchase histories with Facebook's custom audiences product, brands can now match customer loyalty programs with Facebook users, yielding precisely the people they want to talk to.
Partnerships like this can help brands in several important ways:
1. Deliver more relevant communications to their customers – These can include more personalized experiences on their website, in social media, on mobile phones, and in retail stores. For example, if a potential customer has browsed your website or liked your product on Facebook, a brand can now respond to this interest and potentially make the sale.
2. Enhance real-time marketing opportunities – During popular events such as the Academy Awards and the Super Bowl, some brands seized the moment with real-time posts on sites such as Twitter or Instagram. Brands that engage in a memorable and personalized way can make a favorable impression on their customers during "the heat of the moment."
3. Capitalize on customer lifetime value – How much is a customer worth to you? Traditionally, the definition of customer lifetime value (CLV) was based on a consumer's purchases. With the emergence of social media, the CLV should now weigh the influence a customer has on their social networks and the ability to persuade others to use your brand. Brands can benefit from devoting more attention to engaging customers who have a high customer lifetime value.
Although digital channels continue to grow and consumers continue to spend more time on the Internet, most marketers and their branding firms are still using outdated tactics to reach their customers and prospects. To cut through the clutter, brands must develop more focused customer profiles. This can go a long way in helping them provide the personalized experiences consumers are looking for.
To develop more personalized customer profiles for your brand, contact MDG today at 561-338-7797 or visit www.mdgsolutions.com.
MDG is a full-service advertising agency and one of Florida's top branding firms. With offices in Boca Raton, FL and New York, NY, MDG's core capabilities include branding, logo design, digital marketing, print advertising, mobile marketing, email marketing, media planning and buying, TV and radio, outdoor, newspaper, video marketing, Web design and development, content marketing, social media marketing, and SEO. To stay on top of the latest trends in advertising and branding, contact MDG today at 561-338-7797.