How Can You Connect with Each Generation on Social Media?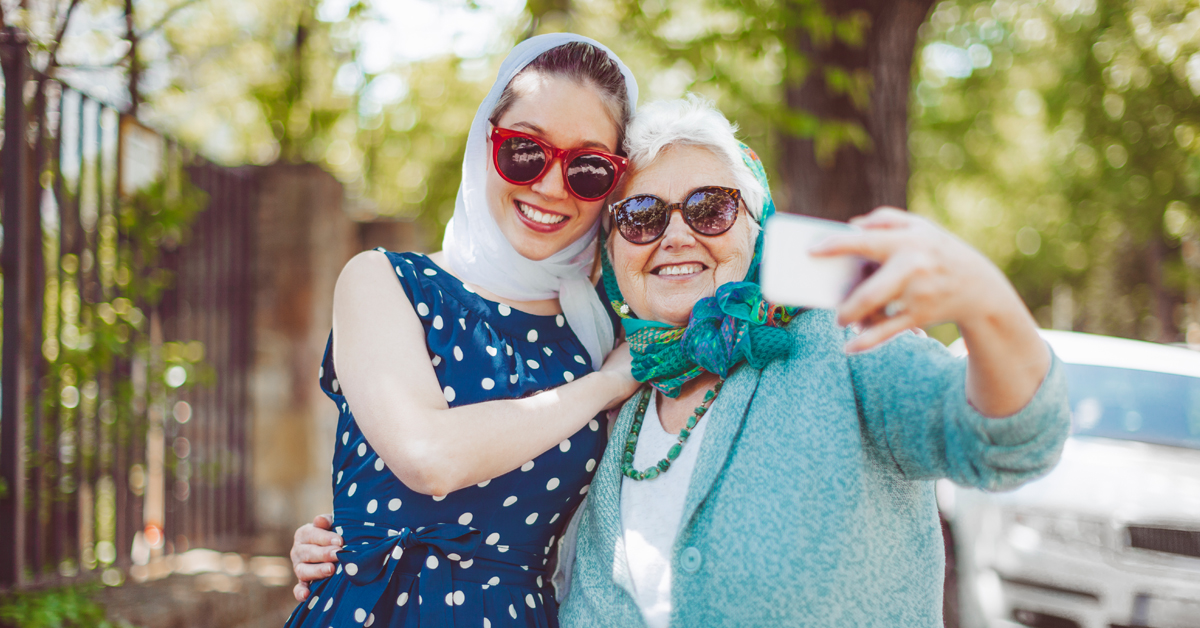 In this age of social media, every generation, from Generation Z to the Baby Boomers is using some kind of social media. In fact, there are currently 2.3 billion social media users around the world, and that number seems to be increasing each day as more and more people discover the convenient connection and instant access that social media offers. While marketers once only relied on a single strategy to reach everyone on social media, the trend toward personalized content and targeted brand messages has completely changed the way marketers reach different generations on various social media platforms.
Today, each generation has unique patterns and preferences on their favored social platforms, as well as their own ways to engage. That's why marketers must develop a different form of social content for each generation in order to reach and resonate with that target market. To show marketers how each generation chooses and uses social media, WebPage FX created a targeted and timely infographic called "Spanning the Decades: How to Market to Each Generation on Social Media." This graphic highlights the gigantic generational gap on social platforms, including facts like, 87% of Millennials use Facebook, half of Generation Xers have a Twitter account, and 58% of Baby Boomers visit a brand's website after seeing them on social media. Hubspot featured the top findings from the infographic to show the growing need to market to each generation differently on social media platforms:
The Boom in Baby Boomers on Social Media
Forget the idea that social media is only for those in their teens and early 20s. Today, Baby Boomers are major engagers on social platforms. Adults between the ages of 50 to 65 were once the largest demographic in the US and have only recently been surpassed by Millennials. This is incredibly important for marketers to realize because the infographic shows that a whopping 70% of US Boomers have disposable income. So where can marketers connect and communicate with this Boomer audience? According to the infographic:
84% of Baby Boomers currently have their own Facebook accounts
41% of these older social users have a Pinterest account
Expect a Unique Social Presence from Generation X
These adults between the ages of 36 and 49 were some of the earliest adopters of social media and they continue to embrace these social platforms in their lives. The graphic shows that 48% of Gen Xers have a Twitter account, even though they may not be active users due to the demands of their busy lives. But Generation X still relies heavily on the web and various social media sites; consequently, this demographic shouldn't be ignored by marketers. The infographic revealed:
Almost one-quarter of all online shoppers are Gen Xers
36% of Gen Xers prefer Pinterest over other social platforms
Only 8% of these adults use Instagram
Social Media Is a Must for Millennials
Young adults between the ages of 20 and 34 were the first generation to be completely raised in the digital age, so social media naturally appeals to them. In fact, the infographic shows that the average Millennial has more Facebook friends than any other generation. But, that doesn't mean that this audience can't be reached through other channels. The graphic displayed:
43% of Millennials want brands to reach them via email
50% of these young adults think user-generated content is more trustworthy than branded messaging
Social Media Isn't Always A-OK with Generation Z
With teens between the ages of 13 and 19 representing $44 million in purchasing power, marketers can't afford to ignore this young generation. But, they have their own unique ways that they use social platforms and might actually prefer other channels. The infographic showed:
32% of Generation Z favors Instagram
One-third of these teens left Facebook in 2014
33% want brands to connect with them via email
To see more about this the generational gap on social media, click here to view the infographic.
Connect with the latest social media marketing tips. Contact MDG.
MDG, a full-service advertising agency with offices in Boca Raton and New York, NY, is one of Florida's top branding firms. MDG's capabilities include print advertising, direct mail marketing, branding, logo design, creative, media buying and planning, radio and TV advertising, outdoor, newspaper, digital marketing, website design and development, online video advertising, infographic development, email marketing, video marketing, mobile marketing, content marketing, social media marketing, paid search marketing, and SEO. To learn about the latest trends in advertising and branding, contact MDG.