How Content Marketing is Generating Increased ROI for Kraft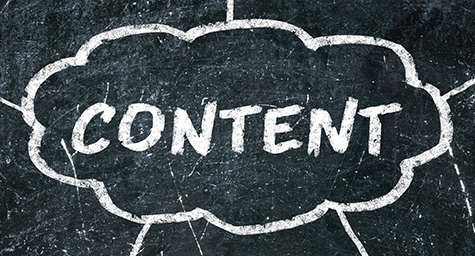 Kraft has a long history of content marketing. Its family-oriented Food & Family magazine has been sent to homes for almost 20 years and continues to have a wider circulation than major food publications like Food & Wine. But while content has a been a part of the company's marketing strategy, it became the focus after its split from Mondelēz in 2012. As a result of this shift toward content:
Kraft currently generates the equivalent of 1.1 billion ad impressions per year.
The company earns four-times-higher ROI from content marketing than from other strategies, including targeted advertising.
AdAge.com featured more insights from Kraft on using content marketing to make an impact.
View Content as Similar to Paid Advertising
Kraft considers content to be highly valuable to consumers, so they believe that it should be distributed for a fee. While this goes against the common practice of freely posting content on social media and websites, Kraft strongly believes that brands should only share content that has value to consumers and is deemed worthy of paying to receive. This is how Kraft transitioned their once-free Food & Family magazine into a subscription-based periodical.
Focus on Individuals through Personalized Marketing
Kraft understands that its consumers appreciate a personalized approach, so the company merged its content platform with its data management system to track the personal characteristics of more than 100 million annual Web visitors. The company then uses this data to generate addressable advertising through programmatic media buying. This strategy has yielded such success that it is expected to account for most of Kraft's media buys in the future.
Know That Content Marketing is Linked to Advertising
For Kraft, content provides higher engagement than advertising overall. But the company has seen how relevant content that works in conjunction with advertising makes an ad message even more influential and effective.
Follow and Apply Trends
The company pays attention to how different topics are trending and performing on its social media platforms, and then experiments with the most engaging topics on its other marketing platforms in order to appeal to consumers' interests.
According to Kraft, focusing on delivering relevant and valuable content is the secret to making a brand worth a consumer's business and loyalty.
Develop the most effective content marketing strategies for your brand. Contact MDG today at 561-338-7797 or visit www.mdgsolutions.com.
MDG is a full-service advertising agency and one of Florida's top branding firms. With offices in Boca Raton and New York City, MDG's core capabilities include branding, logo design, print advertising, digital marketing, mobile marketing, email marketing, media planning and buying, TV and radio, outdoor advertising, newspaper, video marketing, Web design and development, content marketing, social media marketing, and SEO. To discover the latest trends in branding and advertising, contact MDG today at 561-338-7797.