How Converse Has Stayed A Step Ahead Of Competitors On Facebook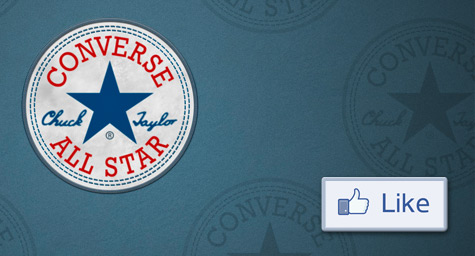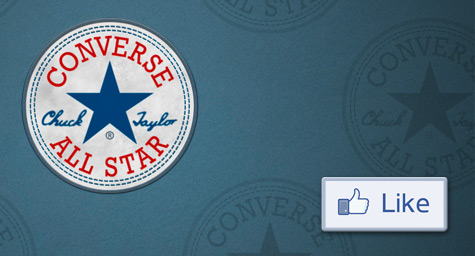 The Converse brand of sneakers has become a Facebook phenomenon by leveraging the social marketing media tool to acquire more than 15 million fans, which is four times more than its parent company, Nike, and eight times as many as its rival, Adidas. Mashable.com recently interviewed Converse's chief marketing officer, Geoff Cottrill, to learn how Converse has leveraged social media to increase brand awareness without compromising the company's image.
Converse's philosophy on social media is to bring their voice to the conversation, but to listen more than talk. While social media is used by many companies to promote products and special offers, Converse believes it's the emotional connection that creates fans of a brand.
"We're trying to be a good host for that connection," said Mr. Cottrill. "Our job is to keep focused on making great products our consumers want to wear and to be a participant in the discussions going on in the social media space. By showing respect and trusting your consumers, I believe your brand benefits via strong advocacy—having millions of advocates can be a powerful thing. You just have to let go and trust your consumers."
The company engages consumers by featuring diverse posts about products, content, contests, topics of the day, and consumer questions. They are always mindful to not control the conversation, but rather to contribute to it. Mr. Cottrill emphasizes the importance of engaging with kids on topics they care about.
The brand has also drawn on its popularity with musicians through numerous music initiatives in an effort to inspire and support the artists of tomorrow.
While Mr. Cottrill believes that social media can be a lot of hype for some companies, he adds, "Social media has the potential to mature into a powerful hybrid of traditional marketing techniques and community engagement, especially if that community becomes your brand advocates." This thinking inspires Converse to be relevant, be useful, and make a connection to make the greatest use of its social media marketing tools.
MDG, a full-service Florida advertising agency with offices in Boca Raton and New York, NY, specializes in developing targeted Internet marketing solutions, exceptional creative executions and solid branding and media buying strategies that give clients a competitive advantage. Our core capabilities include print advertising, branding, logo design, creative, digital marketing, media planning and buying, TV and radio advertising, customer relationship management, loyalty programs, public relations, Web design and development, email marketing, social media marketing and SEO. View MDG's creative marketing portfolio.