How Credit Unions Can Earn Consumer Interest from Social Media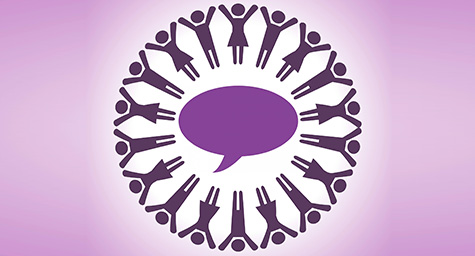 Social media has become an intrinsic part of our personal and professional lives. But many credit unions aren't giving it the credit it deserves as a powerful communications tool for engaging with consumers, dispensing information, promoting products, building brand loyalty, and increasing overall business. As a result, many credit unions have neglected to leverage social media and are missing opportunities to build and better their business. A recent analysis of more than 150 credit unions showed how these financial organizations have accepted and adapted to social media. This survey conducted by Filene Research revealed how well credit unions were incorporating social media into their legacy member service relationships. It also identified ways to overcome current challenges and achieve greater social success. CUTimes.com shared results of the research to show credit unions why it's worth investing in social media.
Social Media Must be Integrated into Credit Union Marketing
The survey found that while a credit union's social media activities were associated with their marketing department, few of these social efforts were actually part of the overall credit union marketing objectives. This indicated that social media was not seen as a performance indicator and this needs to change. Today, social media is a company's connection to consumers and a way to build relationships that lead to trust, loyalty, and advocacy. All of these are essential to a credit union's success. That's why social media must be integrated into a credit union's main marketing goals and viewed as a way to support and increase business.
Social Media Platform Preference
There are a number of social media platforms to choose and use in credit union marketing efforts. According to the research:
32% favor Facebook
20% like LinkedIn
20% use YouTube
16% turn to Twitter
10% prefer blogs
Credit unions consider Facebook to be the most effective social media channel, yet they also use other popular platforms. No matter which platforms are used, credit unions need to post frequent updates in order to keep followers coming back. They also need to engage followers by offering relevant content, asking questions that inspire reply, and answering all feedback and inquiries. By maintaining a solid and steady social media presence, consumers will see that the credit union wants to build both a financial and personal relationship. Consumers will appreciate the effort and respond with their engagement and business.
Demographic Disparity
According to the survey, one of the main social media challenges for credit unions was their demographic focus. Many credit unions have been aiming both their strategic growth and social media efforts at the 20- to 35-year-old age group. They've been striving to increase their current and future business by seeking the out the next generations of members. But the disparity lies in the fact that the majority of their social media interactions have come from older, existing members. Credit unions may be courting young adults, but their communication has come from older adults. The resolution to this disconnect is for credit unions to realize that social media is simply another form of media that's used by all ages of consumers. The way to use social media effectively is to target the right audience with the right message at the right time. This may require multiple messages and various programs that are each relevant to different demographics. What matters most is that the message suits the market and meets their specific needs.
4 Recommendations for Results
After showing where credit unions stand on their use of social media, the report offered advice on how to improve their social standing.
Create a Sense of Community: Make consumers think of the credit union as a community of like-minded members who meet together on social media. Develop traditions and events that tie them together, while improving the brand image. For instance, show that the credit union cares about its members by starting a program that teaches teens about the responsibility of car ownership and features first-time drivers on the website who received auto loans. Or demonstrate community support by donating toys to underprivileged children every holiday season and then share photos on the website. And encourage other members to share their personal stories and experiences on social media for a chance to be the "Member of the Month" and receive prizes.
Integrate Social Media into Marketing Objectives: Social media needs to be taken more seriously and incorporated it into overall credit union marketing goals. Today, numerous social media tools can provide accurate analysis of social media interactions, which makes the medium a strong performance indicator that can reveal important insights.
Develop a Specific Social Media Strategy: Just like any other credit union marketing initiative, social media needs a well-structured strategy. Start by connecting social media to current goals, and then develop social initiatives to support and achieve each goal.
Make the Most of The Strengths of Each Social Platform: Each social media platform has certain features and advantages, so leverage these specific strengths. Post demos and videos on YouTube, feature photos on Facebook, leave real-time updates on Twitter, and share longer stories on blogs. Then, cross-promote these social media messages to ensure that Facebook users check out your blog, and that Twitter users view your videos.
Social media has become an effective tool for building both consumer relationships and overall business. Follow these social media tips to make this medium pay off for your credit union.
Add social media strategies to your credit union marketing plan. Contact MDG today at 561-338-7797 or visit www.mdgsolutions.com.
MDG is a full-service advertising agency and one of Florida's top branding firms. With offices in Boca Raton and New York City, MDG's core capabilities include branding, logo design, print advertising, digital marketing, mobile marketing, email marketing, media planning and buying, TV and radio, outdoor advertising, newspaper, video marketing, website design and development, content marketing, mobile marketing, social media marketing, and SEO. To discover the latest trends in branding and advertising, contact MDG today at 561-338-7797.