How Del Monte Served Up Season's Eatings by Packaging Seasonal Content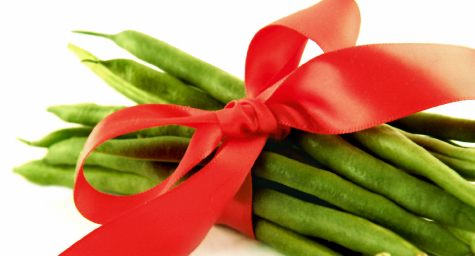 Just like fruits and vegetables, content is best when it's fresh and in season. Del Monte seems to agree, especially after their content marketing campaign this past Thanksgiving achieved consumer interaction rates that were 220% above the industry standard. They savored this success by cooking up an entire content marketing strategy around the traditional green bean casserole. While it's rare for consumer product goods brands to run content marketing campaigns, the green bean casserole is practically synonymous with Thanksgiving and Del Monte wanted their brand to gain that same perception. MediaPost.com explained their recipe for results.
Ingredients of Interest
Around Thanksgiving, consumers are focused on the food they are going serve and share around the holiday table. Del Monte appealed to this interest by creating content to help consumers prepare a stress-free, flavorful Thanksgiving meal. The campaign ran from November 3 through December 2 to coincide with the Thanksgiving season.
Picking the Perfect Partners
The recipe for the classic casserole calls for canned green beans, but doesn't specify any particular brand. But the recipe does clearly call for French's fried onion rings and Campbell's cream of mushroom soup. Del Monte realized that partnering with those two specific staples for the casserole would make their brand's beans also appear like a recipe requirement. This was achieved by cross selling products and timesaving cooking tips to help consumers get a great holiday meal on the table. Del Monte also partnered with Vibrant Media to produce seasonal content and place ads throughout its more than 6,000 sites.
Mixing Up the Media
Since pulling out handwritten recipe cards has been replaced by a quick Web search, Del Monte developed a digitally focused campaign that included search engine marketing, social outreach, mobile efforts, social media marketing, and television ads.
The content was placed in a hub on the PopSugar site and included seasonal recipes featuring Del Monte ingredients, articles about entertaining with ease, and cross-promotional ad placements in articles about Thanksgiving where Del Monte ad units would expand with additional holiday content when readers scrolled over words or images related to the holiday.
In addition, Del Monte developed data-driven stories for mass media coverage. For this campaign component, Del Monte added a social media aspect by asking 1,500 Americans to share their opinions on the classic green bean casserole side dish. This data was used to create the first annual Del Monte Green Bean Index, which ranked the top 25 U.S. states with the most green bean casserole fans. This Index received national media attention, earning an estimated 80 million total audience in barely two weeks.
By creating content that served the interests and behaviors of consumers, Del Monte created a tie with tradition and enjoyed plenty of success.
Discover what matters in content marketing. Contact MDG today at 561-338-7797, or visit www.mdgsolutions.com.
MDG, a full-service advertising agency with offices in Boca Raton and New York, NY, is one of Florida's top branding firms. MDG's capabilities include print advertising, direct mail marketing, branding, logo design, creative, digital marketing, media buying and planning, radio and TV advertising, Web design and development, online video advertising, infographic development, email marketing, content marketing, inbound marketing, lead generation, social media marketing, and SEO. For the latest trends in advertising and branding, contact MDG today at 561-338-7797 or visit www.mdgsolutions.com.