How Facebook Ad Retargeting is Transforming B2B Marketing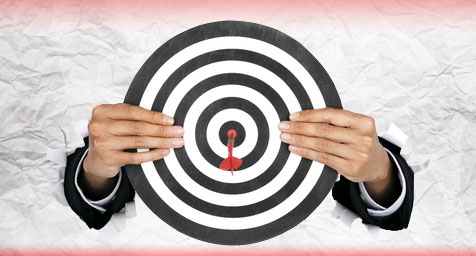 Thanks to the introduction of its ad exchange last summer, Facebook has become a "hugely compelling" social media channel for B2B marketers, according to David Karel of Bizo.
In a video interview with Search Engine Journal, Karel noted that the ad exchange (FBX)—a real-time bidding system that utilizes data collected from consumers' behavior across the web to serve relevant ads on Facebook—has already been widely adopted by B2C marketers and is finally being embraced by B2B marketers.
The power of FBX lies in its ability to pair users' web behavior with Facebook's demographic information, allowing for B2B ads to be served only to consumers who are likely to purchase. As Karel puts it, "We can [now] target very specific audiences, for example [an] IT decision-maker audience, when they're on Facebook."
Karel notes that FBX is especially important because it provides an effective retargeting channel for B2B marketers, giving them the ability to connect with potential buyers multiple times. As he says, "[Retargeting gives you] that second chance to put your message…in front of someone who you've already spent a lot of money throughout other channels to get to your website."
As we recently highlighted in our infographic, A Marketer's Guide to Retargeting on Facebook, FBX has become an especially potent retargeting channel since the expansion of ads into the News Feed. Previously, Facebook ads were relegated to the right-side rail of the platform, where they were often overlooked. With News Feed placement, the ads are much more prominent, leading to high engagement at a relatively low cost. In fact, these ads show a 79% lower cost per click than web retargeting and 77% lower cost per action.
For B2B marketers, the case for using Facebook for retargeting is very compelling. FBX is now able to deliver highly visible ads directly to the most likely buyers, potentially boosting sales while actually reducing acquisition costs.
Add retargeting to your social media marketing strategy. Contact MDG today at 561-338-7797, or visit www.mdgsolutions.com.
MDG is a full-service advertising agency and one of Florida's top creative ad agencies. With offices in Boca Raton, FL and New York, NY, MDG's core capabilities include branding, logo design, digital marketing, print advertising, mobile marketing, email marketing, media planning and buying, TV and radio, outdoor, newspaper, video marketing, Web design and development, content marketing, mobile marketing, social media marketing, and SEO. To stay on top of the latest trends in marketing and advertising, contact MDG today at 561-338-7797. To see how quickly ad retargeting is growing, take a look at "Ad Retargeting Is on the Rise, Especially on Facebook Exchange."