How Facebook is Analyzing Shopping Behavior with New Cross-Device Reporting Service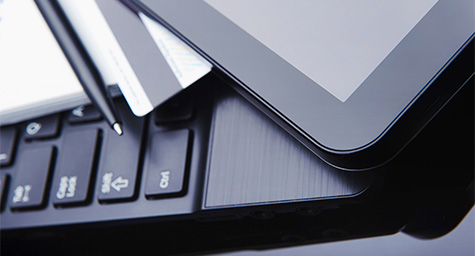 Facebook is helping advertisers know the power of their promotions by providing specifics about an ad's performance. Now, marketers will be able to see the consumer's path to purchase, from the place a promotion was first viewed, to how many people clicked on it, to the multiple devices used for browsing and buying. And Facebook will gather this data through its new cross-device reporting service. The social media network launched the service to demonstrate the strength of mobile ads to both directly and indirectly lead to purchase. Bloomberg.com reported on how this insight into shopping behavior can make Facebook more valuable to marketers.
Proving How Mobile Ads Drive Purchase
It's no secret that more and more people are shopping on multiple mobile devices, but now Facebook wants to show that the mobile ads displayed to those shopping on their smartphones and tablets play a significant role in the purchasing process.
And research supports the persuasive power of mobile ads. In a Facebook study with Altimeter Group of people who displayed interest in a mobile ad, more than 32% took further action on desktop computers within the month.
With the launch of its cross-device reporting service, Facebook will finally be able to clearly demonstrate how mobile ads affect the buying behavior of consumers. And since this new service is more advanced than other behavioral shopping tools, it can provide much more specific browsing and buying information to advertisers. This can greatly improve the effectiveness of their ads and promotions, making mobile ads and Facebook more valuable to them than ever.
The Power of the Platform
The company has been striving to strengthen all of its advertising services for a number of reasons. For one, mobile ads propel Facebook's overall revenue and profit. Secondly, the social network has felt the need to prove the effectiveness of its mobile ads to marketers to help them profit from this booming promotional channel.
With the arrival of this cross-device reporting service, Facebook can validate the strength of its mobile ad products and prove the marketing value of the platform as a link to consumer buying behavior.
Discover how mobile is influencing consumer purchasing. Contact MDG.
MDG, a full-service advertising agency with offices in Boca Raton and New York, NY, is one of Florida's top branding firms. MDG's capabilities include print advertising, direct mail marketing, branding, logo design, creative, digital advertising, media buying and planning, radio and TV advertising, Web design and development, online video advertising, infographic development, email marketing, mobile marketing, content marketing, social media marketing, and SEO. To learn about the latest trends in advertising and branding, contact MDG.