How Google Glass Could Transform Healthcare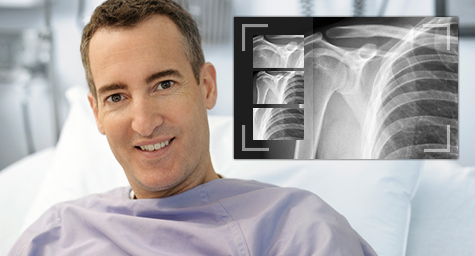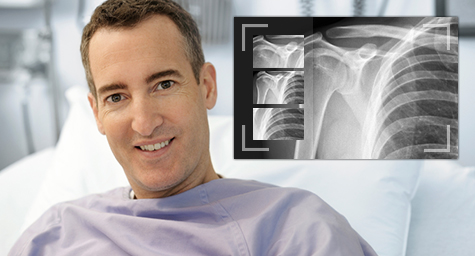 Google's highly anticipated Google Glass, an augmented reality device that resembles a pair of high-tech glasses, will be available for consumer purchase by the 2013 holiday season. While the media has been hyping its consumer appeal, there are also many professional applications for the technology, especially in the healthcare industry for physicians, patients, and pharmaceutical companies. PharmaForward.com detailed the different healthcare uses to show how Google Glass could completely transform the practice of modern medicine.
Physicians and healthcare practitioners could find that Google Glass gives them a real-time diagnostic tool personalized to the patient's condition and history. FutureMed's executive director, Daniel Kraft, MD, says augmented reality could do for the human body what OnStar has done for cars. Like the check-engine light in a car, the medical AR system could have a check-body light indicating that the patient needs to see a doctor.
Over time, it is hoped that Google Glass would provide a layer of artificial intelligence capable of recognizing visual signs and symptoms of disease through a streaming feed of a patient's vital signs. If achieved, this would eliminate the need for office visits by allowing physicians to diagnose and treat patients via virtual access. It would also let physicians record and archive patient treatment to share with colleagues or for future reference. This can reduce the likelihood that a physician will miss a diagnosis. Medical centers would maintain vast libraries of patient videos downloaded from Glass.
In addition, emergency medical personnel wearing Google Glass could diagnose the severity of a medical situation before the victim even came in, enabling doctors to be prepared to treat the patient upon arrival.
Google Glass could even become part of surgical procedures by serving as a virtual surgical assistant to help guide surgeries and improve outcomes. It could also be used as a training tool and for surgical simulations.
Patients could benefit from Google Glass because it would bring the physician virtually to the patient's home to ensure that homebound patients receive timely care. It could also reduce the costs and the need for hospital visits. Also, patients without access to quality care, such as those in third-world countries, could receive the treatment the need via virtual assessment.
For the pharmaceutical industry, Google Glass could make it easy to virtually present new products and case studies to representatives anywhere in the world. It could also be used to train new sales new reps and to provide product information to physicians instantaneously.
If Google Glass were accepted by the industry, healthcare marketers would have a completely new marketing channel. Google Glass would allow them to promote their brands in innovative ways, including through specialized content and the development of personalized virtual experiences.
Only time will tell if Google Glass will become a mainstay of mainstream healthcare, but it has the potential to make medical care much more accessible, affordable, and reliable for providers and patients all over the world.
Give your healthcare marketing the treatment it deserves. Contact MDG today at 561-338-7797 or visit www.mdgsolutions.com.
MDG, a full-service advertising agency with offices in Boca Raton and New York, NY, is one of Florida's top creative ad agencies. Our 360° approach uses just the right mix of traditional and digital marketing to reach your advertising goals. While some industries may fare better in print and others online, we strive to create a balanced approach, where traditional, digital, and social media marketing efforts support each other and your message is tailored to the medium. To learn more about the latest trends in YouTube advertising, contact MDG today at 561-338-7797 or visit www.mdgsolutions.com. To learn more about how Google Glass works, click here.