How "Green" Advertising Is Coloring Consumer Communications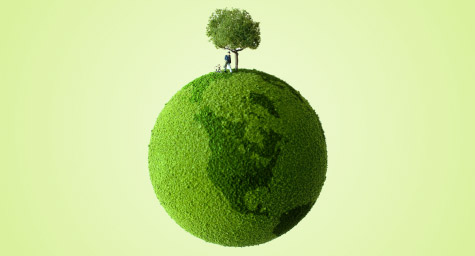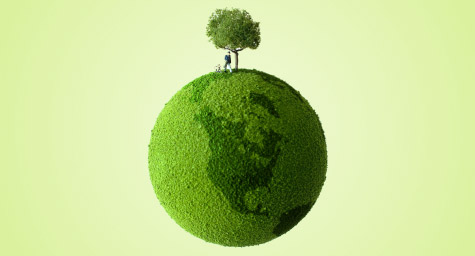 In today's eco-conscious times, green advertising has rapidly replaced conventional advertising as the most effective way to address the needs of consumers with an acute sense of environmental and social consciousness. Increasingly called "sustainable branding," this new paradigm of green advertising comes with new strategies that feature a holistic approach and eco-innovative product and service offerings. It also comes with new rules established by today's eco-aware consumer that simply cannot be met by conventional advertising tactics. Sustainability has become a top priority and this represents strong sociological and psychological shifts in the minds of consumers, which must be reflected in the actions of marketers.
Traditional advertising involved developing products that affordably met consumers' needs then communicating their brand's benefits in memorable ways. With green advertising, businesses must addresses consumers' new heightened expectations for company operations and requires the following:
Businesses must develop products that balance the needs for performance, quality, convenience and affordability with the least environmental impact and an awareness for social conditions
Brands must create demand through credible advertising that demonstrates value and functionality, while engaging consumers in important environmental and social issues
Our twenty-firstcentury level of green consumerism presents its own mandates for branding practices, company processes, product quality, price, and promotion. After the debacles of misleading eco-labels and meaningless green claims, marketers have learned that leveraging opportunities regarding the environment and sustainability requires a total commitment to greening all of their products and communications.
Today, green advertising extends beyond the consumer side to the corporate side of how a company manages its business and brands, as well as the way they communicate with all of their stakeholders who may be impacted by their environmental and social actions. According to the new rules of green advertising, sustainability is defined by innovation, flexibility and heart. Over the last 20 years, sustainability leaders have worked hard to understand how this phenomenon is changing consumers' sensibilities and have developed the following seven strategies to help businesses address this green way of thinking:
Develop new products and services that balance consumers' desires with the least environmental and social impacts
Respect the environmental and social beliefs, as well as the values, of your consumers and stakeholders and develop a strategy to align with them
Establish credibility by striving for total transparency and communicating your corporate commitment
Create brands with practical benefits while engaging consumers about the meaningful issues that impact their lives
Take a holistic approach and emphasize community with consumers and stakeholders
Go beyond expectations and proactively contribute to solving environmental and social problems, then don't be surprised when you earn the competitive advantage
Uphold your commitment and promote responsible product use and disposal tactics, always striving for "zero impact"
Green advertising is more than a trend, it's a transformation in the way that consumers act and react to the businesses and brands around them. In the twenty-first century, a company must meet consumers' expectations on a deeper, more responsible level if they want to keep their business "sustainable."
MDG, a full-service Florida advertising agency, with offices in Boca Raton and New York, NY, specializes in developing targeted Internet marketing, green advertising  solutions, exceptional creative executions and solid branding and media buying strategies that give clients a competitive advantage. Our core capabilities include print advertising, branding, logo design , creative, digital marketing, media planning and buying, TV and radio, public relations, Web design and development, email marketing, social media marketing and SEO. To view MDG's portfolio, click here.