How Hashtags Can Benefit Brands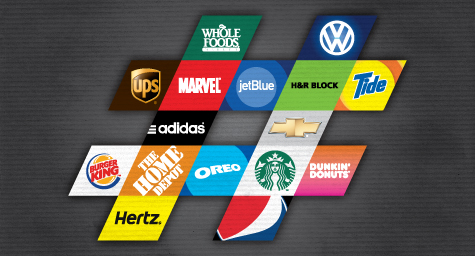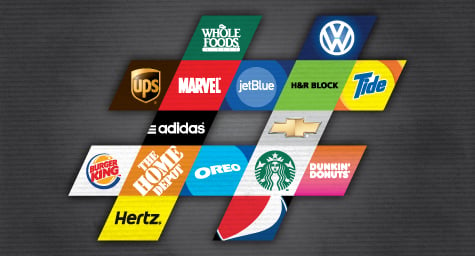 The hashtag has been steadily gaining popularity over the last few years and seemed to reach its peak during this year's Super Bowl. Not only did hashtags punctuate most ads, but they were a stroke of real-time marketing genius during the sudden blackout. The prevalence of hashtags in Twitter group conversations has led to their ubiquity in general social media conversations, as well as their mainstream use by major brands like Oreo and Volkswagen. While some may have wondered about their value to brands, a recent study by RadiumOne has helped validate their worth by revealing that one-third of consumers have used hashtags to follow brands and topics of interest, while 17% have actually discovered a brand through its hashtag. In addition, more than half of people would share hashtags more often in return for an incentive. MediaPost.com explained how the hashtag has become the darling of digital marketing and ways brands are leveraging its promotional power.
Hashtags are a new discovery to many marketers, so RadiumOne recently launched tools to help them make the most of this marketing activity. One of their services offers the ability to target ads to audiences by the hashtags they tweet and the content within their hashtags. For maximum market coverage, these ads targeted to hashtag users can be viewed on both desktop and mobile devices.
Hyundai used this service during the Super Bowl for a campaign that targeted viewers that used hashtags related to their commercials and the big game. The hashtags were used to drive online video views of the Hyundai ads both during and after their airing. The results showed that a whopping 70% of consumers who clicked on Hyundai's TV ads through hashtags wound up watching the entire commercial.
"Advertisers on Twitter spend a lot of money trying to promote their tweets or promoted hashtags," said Kamal Kaur, vice president, mobile at RadiumOne. "One of the solutions RadiumOne provides is the ability to target these users outside that environment across the open Web."
With these innovative targeting tools, marketers now have the ability to merge social media with more traditional channels like TV and print advertising to increase brand awareness across all marketing platforms.
For maximum market coverage, use hashtags in your social media marketing to benefit your brand.  Contact MDG today at 561-338-7797, or visit www.mdgsolutions.com.
MDG is a full-service advertising agency and one of Florida's top creative ad agencies. With offices in Boca Raton, FL and New York, NY, MDG's core capabilities include branding, logo design, digital marketing, print advertising, mobile marketing, email marketing, media planning and buying, TV and radio, outdoor, newspaper, video marketing, Web design and development, content marketing, social media marketing, and SEO. To stay on top of the latest trends in marketing and advertising, contact MDG today at 561-338-7797. To learn how the arrival of hashtags on Facebook is helping users tap into the trends of the day, see "Facebook Finally Gets Hashtag Support."