How Healthcare Marketing Can Achieve Better Outcomes from Social Media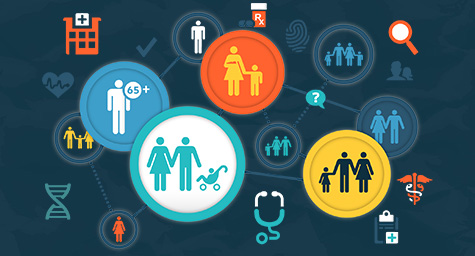 Social media can work miracles for healthcare marketing, but too many medical organizations have lagged behind in leaping online. Consider how every major brand and business from every other industry is active across social media platforms. Yet healthcare has been hesitant to follow their social media lead. The primary problem is that many healthcare businesses don't understand social media and how it can help their marketing. Meanwhile, they're missing opportunities to engage and connect with patients. This has left the social media landscape lacking a quality healthcare presence, which means it's the perfect time for healthcare brands to reach patients on social channels, either before or better than competitors. To create a healthy social media presence for both patients and B2B clients, Healio.com prescribed these four effective healthcare marketing strategies.
1.  Inject Your Personality
Healthcare is a personal issue, so show your brand's personality to connect on a personal level. Giving a brand a voice and a view improves communication with both patients and the public. After all, you're mainly using social media as a tool to engage with your patients or clients. That's why you need to humanize your business by showing your brand's character and responding in a personal tone.
2.  Aid Awareness and Education
In addition to being a channel for interaction, social media can also help raise awareness on public health issues. To avoid coming across as overly promotional, create content that truly helps people. Spread the word about timely health concerns and share expert information about conditions affecting your audience. This will show that you're a knowledgeable medical source that patients and clients can trust.
3.  Advertise for Healthier Business
Consumers spend a great deal of time online today. This makes the Web the perfect place to promote your business and reach your target audience. And since few healthcare marketing specialists are investing in online ads, the cost of these ads may be lower than it is for other industries. To be sure that your ads reach your target market, place your ads on your social media channels. This strategy can raise your brand awareness and drive leads to your branded content, which will help nurture prospective patients and clients. To make your ads more effective, make sure they are well written, relevant, and include an interesting image.
4.  Treat Your Audience to Compelling Content
Get creative with your social media content to appeal your audience's interests. Create video tutorials on using at-home monitoring systems. Develop eye-catching infographics filled with useful fitness facts. Or post step-by-step product demos to display your brand's medical equipment. When you target your content to your audience, it's likely that they'll share it with their many social contacts and spread the word about your business.
To devise your social media marketing strategy, research what similar healthcare businesses post and consider the needs of your audience. By taking those factors into account, you'll resonate with your target market on all of your social media accounts.
Learn smarter strategies in healthcare marketing. Contact MDG today at 561-338-7797 or visit www.mdgsolutions.com.
MDG, a full-service advertising agency with offices in Boca Raton and New York City, is one of Florida's top healthcare marketing companies and branding firms, whose healthcare clients include Dental Care Alliance, MDVIP, Max Planck Florida Institute, HCA East Florida, Primary Pharmaceuticals, and MD Now. MDG's core capabilities include branding, logo design, print advertising, digital marketing, mobile marketing, email marketing, media planning and buying, radio and TV advertising, outdoor, newspaper, video marketing, infographic development, website design and development, content marketing, social media marketing, and SEO. To learn more about the latest trends in healthcare marketing, contact MDG today at 561-338-7797.