How Hilton is Snapping Up More Millennials with Snapchat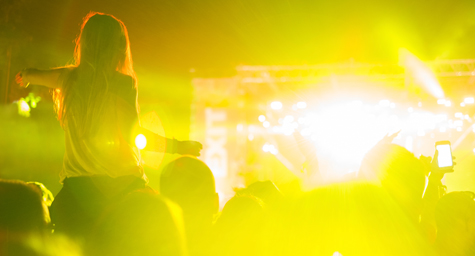 Since sharing economy concepts like Airbnb have cornered the Millennial travel market, Hilton is tapping the popular image messaging app Snapchat to accommodate more Millennials as they travel to summertime music festivals. Hilton has partnered with Live Nation to present a special concert series at various Hilton properties. The promotion is designed to interest Millennials in the brand and the Hilton HH rewards program. Hilton is using Snapchat to give Millennial music fans exclusive behind-the-scenes peeks and in-depth content from this concert series. The first concert was recently featured as Jason Derulo took the stage at the Hilton Bayfront in San Diego. Digiday.com shared more on Hilton's effort to urge Millennials to make room for Hilton in their travel plans.
Hilton understands that it takes more than basic benefits to secure guest loyalty. Today, loyalty comes from access to exclusive perks and privileges. That's why Hilton believes that the best way to give Millennials a taste of the access and rewards enjoyed by its Hilton HHonors rewards program members is by presenting unique entertainment experiences exclusively on Snapchat.
So even if Millennials are not currently Hilton HHonors members, Snapchat lets them follow along with these special concert privileges and have the same access previously available only to existing program members.
Hilton understands that partnering with social media influencers is a good way to interest, involve, and engage people as long as their tone is in sync with the brand. That's why Hilton launched the concert series by featuring on-demand geofilters around its San Diego property and partnering with popular social media influencers. These influencers were on site to share content from behind-the-scenes and on the stage, as well as about the hotel and the personal concert experience.
Hilton strongly believes that Snapchat is an essential element in its overall social media marketing strategy because the platform allows Hilton to share unique experiences and exclusive content via video and personal commentary. Snapchat also enables the brand to reach both current and future guests in a social community they engage with on a regular basis.
But Snapchat is only one part of Hilton's new omnichannel influencer strategy. The brand has also doubled its year-over-year social media investment and dedicated twice the financial investment toward social media efforts. This has enabled the brand to explore and leverage other social media channels in its hospitality marketing efforts.
But Hilton isn't the only hotel using social media like Snapchat and social influencers to gain Millennial attention. Many other hotel brands have also been working to woo Millennials both online and on-premise. For instance, Hilton is one of many brands that have been replacing some of the more ubiquitous in-room features like room service and minibars with amenities that appeal to Millennials, such as mobile check-ins, community spaces, free Wi-Fi, and locally sourced dining and beverage options. Social media provides a platform to share these Millennial-focused features directly with that market.
Just as Snapchat is giving Millennials personal access to Hilton's concert series, Hilton is hoping that Snapchat will give the brand access to more Millennials.
Stay in touch with today's hospitality social media marketing trends. Contact MDG.
MDG, a full-service advertising agency with offices in Boca Raton and New York, NY, is one of Florida's top hospitality marketing companies and branding firms. MDG's core capabilities include advertising, branding, logo design, creative, infographic development, digital marketing, creative media planning and buying, radio and TV advertising, website design and development, email marketing, mobile marketing, content marketing, social media marketing, and SEO. To stay on top of the latest trends in travel marketing and advertising, contact MDG.