How Hispanic Population Growth Translates into Search and Social Media Marketing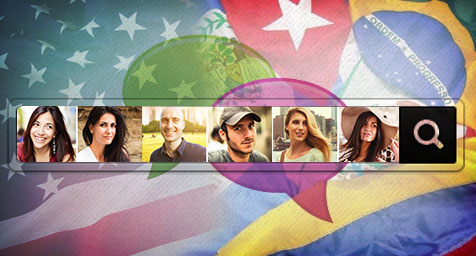 The Hispanic population in the U.S. has been rapidly rising for years, which has made marketers re-interpret their messages and methods to suit this substantial segment. By next month, Hispanics will comprise almost 40% of California's population to become the largest ethnic group in that state. As a result, brands need to learn how to speak their language, both literally and figuratively, in order to reach and resonate with Hispanic consumers. To help marketers make their cross-channel and cross-media strategies more cross-cultural, BIA/Kelsey released a report filled with facts on this group's distinct digital preferences. MediaPost.com translated their findings.
According to the report, mobile means more to Hispanic consumers than non-Hispanics. In addition to almost half of Hispanic consumers using mobile devices for local shopping (compared to only 32% of non-Hispanics), Hispanic shoppers use twice as many mobile apps for daily shopping as non-Hispanic consumers do.
The huge Hispanic market is also more likely to use mobile apps than search engine when searching for shopping. And while smartphones are universally used by Hispanics for local shopping, 23.6% of Hispanic shoppers use tablets, compared to only 15.5% of non-Hispanics.
Hispanic shoppers don't discriminate when it comes to finding information on local shopping, but they don't seek out search engines as often as non-Hispanic audiences. While 57.3% of non-Hispanic consumers depend on online search when looking for local shopping, Hispanic audiences are different: 56.2% turn to TV ads, while only 47.6% rely on online search—approximately the same number that relies on recommendations from friends and family. Around 40% of Hispanics look to newspapers and print coupons for local shopping specials. The message is clear that online search matters to this market, but not much as other methods.
Social media is a popular form of expression for Hispanic consumers. Almost 61% of Hispanics use Facebook, which is only slightly lower than the 67.2% Facebook usage of non-Hispanic consumers. Hispanics also use other social forms and platforms, such as YouTube and Google+, virtually as much as non-Hispanic consumers.
While Hispanics are having a huge impact on the state of California, they're also making a major difference in the state of digital marketing. Brands need to understand this thriving population in order to earn a place in Hispanic consumer culture.
Discover what makes a difference in social media marketing. Contact MDG Advertising today at 561-338-7797 or visit www.mdgsolutions.com.
MDG, a full-service advertising agency with offices in Boca Raton and New York, NY, is one of Florida's top branding firms. MDG's capabilities include print advertising, direct mail marketing, branding, logo design, creative, digital marketing, media buying and planning, radio and television advertising, Web design and development, online video advertising, email marketing, content marketing, social media marketing, and SEO. To learn more about the latest trends in social media marketing, contact MDG today at 561-338-7797 or visit www.mdgsolutions.com.