How Hotel Brands Can Inspire Customer Loyalty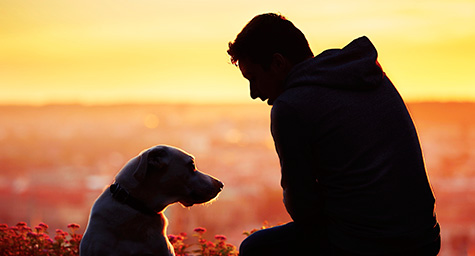 With so many new and established hotel brands today, travelers are constantly tempted by perks, promotions, and promises, which can make customer loyalty seem elusive. According to Accenture research, only 28% of people are loyal to brands and providers today. Perhaps that's because 56% of U.S. consumers said the number of brands they consider for a product or service has greatly increased over the last decade. No wonder more than one-third of marketers say that improving customer acquisition and retention is their biggest business challenge. But customer loyalty still lives on with millions of consumers who enjoy developing relationships with the brands they choose to use, especially hotels. To uncover the secrets behind building customer loyalty for a hotel brand, use the following research and revelations to ensure that guests stay loyal and stay often.
Know What Leads to Loyalty
Guests have so many hotel options that they've become more demanding than ever. Since so many different audiences want so many different things from a stay, it's not always easy to know how to make them loyal to a brand. Various studies show that customer loyalty results from many factors, depending on the guest and their personal needs:
89% say that good service makes them feel more positive about the brands they choose to engage with.
73% name price and value as the leading factors behind brand loyalty.
66% name the features, design, and quality of a product or service as the primary reasons for brand loyalty.
62% of Millennials feel that online content drives their loyalty to a brand.
While there are many links to loyalty, a hotel brand needs to understand its customers to know the features and factors that matter most to them. Only then can a hotel set out to appeal to these needs and offer options that lead to guest loyalty.
According to recent PwC Consumer Intelligence research featured in HospitalityNet.com, leisure travelers and business travelers value mostly the same things from their preferred hotel brands, including:
77% value room quality
68% value hotel location
40% value loyalty benefits
25% value service and guest experience
14% value hotel amenities
11% value dining options
The only area where their value preference differed was price, which mattered to 41% of business travelers, but a whopping 69% to leisure travelers.
Understand Why Customers Switch to New Brands
Just as important as knowing what generates customer loyalty is understanding what makes guests turn away from a brand. Research from Verint revealed these three primary reasons that customers switch to new brands:
31% say cheaper pricing.
18% won't tolerate staff rudeness.
16% cite too many mistakes.
Knowing what a brand is doing wrong can matter just as much as knowing what it does right. Armed with this awareness of what drives customers away, hotels can strive to avoid the actions and behaviors that customers just won't tolerate by informing their staff and optimizing their practices.
Win Customers by Personalizing the Entire Guest Experience
While the luxury of an ultra-personalized guest experience was once reserved for luxury hotel guests, LodgingMagazine.com reports that the preference for personalization has made the entire hotel industry start customizing its service. From targeted marketing to tailored promotions and high-tech features for personalizing a stay, all kinds of hotels are aiming to give guests a personalized experience.
But not all customization offers appeal to all target markets. To properly personalize the hotel experience so it appeals to the target market, the brand must first understand its guests' preferences. In addition to helping the hotel brand equip its properties with the proper offerings, this guest knowledge will make it easier to customize marketing and promotions to be most meaningful and memorable.
Create an Innovative Rewards Program
In the competitive hotel industry where established brands grow larger and new independents appear on a regular basis, Lodging magazine reports that a worthwhile rewards program can help a hotel brand drive guest loyalty and lead to direct bookings. In fact, studies show that 77% of travel managers are interested in a corporate loyalty program that rewards companies with discounts and perks. And 20% of corporate travel managers say that hotel loyalty programs play a very important role in their booking decisions, while 66% cite them as at least slightly important.
But with so many ways to develop a program, it can be overwhelming to know which exclusive options to offer and how to promote the program. It can help to review successful programs offered by other hotels. U.S. News & World Report recently ranked hotel rewards programs  and revealed the following as the best:
Marriott Rewards
Wyndham Rewards
Best Western Rewards
Club Carlson
IHG Rewards Club
While it can help to look at competitors' programs for ideas and inspiration, it's essential for the hotel brand to distinguish its loyalty program and appeal to the target market. This is why so many hotel executives are striving to develop innovative ideas to set their loyalty programs apart from others.
Promote Your Perks Online and On Site
Research shows that guests have specific demands and desires from the loyalty programs they join, such as:
82% want to choose the types of rewards they receive from a hotel loyalty program.
77% would like more input in creating their own reward program experience.
43% of Millennials name free Wi-Fi as their favorite hotel perk.
41% request that rewards of the program include products and services from the hotel brand's own range.
Even the best loyalty program won't be successful if guests aren't aware of it. That's why the loyalty program and its perks must be steadily promoted both online and on site. One simple way to inform guests about loyalty programs is to tell them about them. Research shows that one-third of travel managers say they actively tell travelers about a hotel's loyalty program. This can take many forms, such as onsite signage, pre- and post-stay emails, marketing materials, social media, and personal promotion at check-in and checkout.
And after a loyalty program has been created, it should be continually monitored and optimized to ensure it offers benefits that appeal to the target market. But just as essential as satisfying members, is ensuring that the loyalty program delivers financial value for the hotel brand.
Make Millennials Loyal to the Hotel Brand
As Millennials start having families and penetrating the workforce, this generation of young adults is poised to become a hotel brand's core customer. As a result, catering to this audience is more important than ever because brand loyalty can develop from a very early age.
Millennials are known for being very different from prior generations in their preferences and their perspectives. Born in the digital age, they're tech savvy and mobile minded, with a strong concern for their communities and the world at large. Another defining feature of Millennials is their extreme caution regarding financial matters since many are faced with large college debt, as well as the cost of starting a family and beginning in the workforce.
With so many unique factors defining this generation, hotel brands must take the time to understand this growing market and then incorporate their needs into the brand's core offerings. For example, hotel brands can appeal to Millennials' love of technology by offering more high-tech and mobile features, such as online access, mobile convenience, high-tech amenities, and social media components. And hotels can respond to this market's cost-consciousness by offering special deals, promotions, and loyalty programs to reduce the cost of their stays.
To gain further insight on what makes Millennials become and remain loyal to a brand, recent research from LIM College discovered the following:
80% want brands to continue developing innovative new products and services.
74% would like improvements in a brand's style and design to reflect its distinction.
67% demand improved product quality.
63% want the brand to engage in efforts, causes, and philanthropy that coincide with their personal values.
When it comes to hotel brands, Millennials are extremely different because they embrace the new sharing economy. Its focus on unique experiences, low prices, and additional options perfectly reflects what Millennials want in their hotel stays. And Millennials are much more interested in sharing economy lodging options than older generations. While 90% of business travelers and 88% of leisure travelers said they know about these unconventional accommodations, they chose not to use them. Meanwhile, Millennials have actively sought them out for the adventure and low price points they crave.
Knowing that Millennials appreciate specific features of the sharing economy, hotel brands need to come up with ways to incorporate these elements and benefits into their hotel offerings to attract Millennials and earn their long-term loyalty.
Earn Customer Loyalty for Life
Customer loyalty must be earned, so hotels need to develop practices and services that fulfill the demands and desires of guests. Hotel brands and hospitality marketers should use these insights as a guide to creating and maintaining guest loyalty for life.
Explore what matters most in hotel marketing today. Contact MDG.
MDG, a full-service advertising agency with offices in Boca Raton and New York, NY, is one of Florida's top hospitality marketing companies and branding firms. MDG's core capabilities include advertising, branding, logo design, creative, infographic development, digital marketing, creative media planning and buying, radio and TV advertising, website design and development, email marketing, mobile marketing, content marketing, social media marketing, and SEO. To stay on top of the latest trends in hotel marketing and advertising, contact MDG.