How Hotels Can Stay Competitive Against Airbnb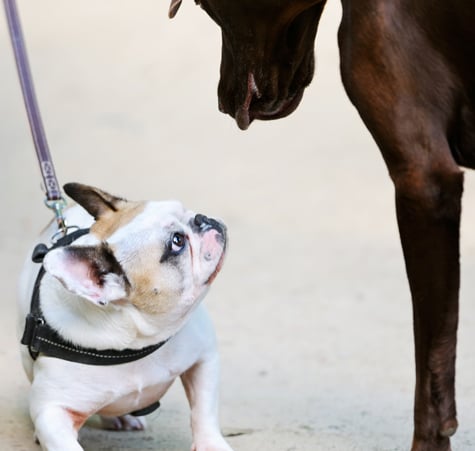 As the sharing economy has ushered in a new category of accommodations like Airbnb, there's great concern over whether there's still room for established hotel brands in the travel market. While hotel brands offer standard rooms, Airbnb allows users to rent out rooms in residents' homes or larger properties like villas and houses to enjoy a more unique, personalized, and community-oriented travel experience. Airbnb offers a more affordable and local alternative to travelers and has gained major momentum from its popularity among younger Millennial travelers. While Airbnb states that there's plenty of room in the hospitality industry for both their business and hotel brands, many hotels are concerned that this new sharing economy will reduce their overall share of tomorrow's travel market.
As a result, hotel brands have been pursuing new ways to remain a favored means of accommodations, especially among the rapidly growing market of Millennials who are poised to become the next generation of leading travelers. Discover how hotel brands are striving to stay on top in the travel market by adapting to the tastes and trends of the times, while retaining their identities and values.
Unlocking What Makes Hotels Preferable
While there's no denying that Airbnb has become extremely popular in a brief amount of time, many consumers are still hesitant to stay in such unfamiliar, diverse, and unpredictable accommodations. According to Wired.com, many consumers opt to stay at hotels because they expect a more sophisticated, experienced, skillful, and impeccable level of service. Many travelers want to have a familiar experience because they're in an unfamiliar location. This works to a hotel's advantage by preserving their preference among many major travel segments.
Trust is another reason that many travelers turn to hotel brands. These travelers perceive hotels to have more regulated practices and standardized operations than their sharing-economy counterparts. According to Boston University research, one-third of consumers aware of the sharing economy say they trust hotel brands much more than accommodations like Airbnb. These travelers cite the many attributes of hotels, which include:
Security
Cleanliness
Consistent quality
Familiarity
Comfort
All of these qualities have enabled hotel brands to remain a favored destination.
The Ticket to Airbnb's Success
While certain types of travelers prefer staying at hotels, many of today's travelers are seeking a different type of travel experience. Airbnb offers these new and novel types of experiences, which has propelled the company to incredible popularity, especially among the coveted Millennial travel market. The appeal of the concept can be attributed to a number of economic, social, and technological shifts in the tastes and tendencies of travelers. Many favor Airbnb because it reflects these societal shifts and offers more of a exciting, personal, "home away from home" experience instead of a standard hotel stay. It allows guests to have more personal, localized, and memorable travel experiences.
Industry experts say that Airbnb's popularity is due to a number of important factors that are extremely important to travelers. Many prefer Airbnb for the following reasons:
Affordability
Personalization
Sense of community
Local culture
Personal hospitality
Technological ease
Strong ethical roots
In addition, some industry experts attribute much of Airbnb's success to the branding experience of Douglas Atkin, the Global Head of Community and Mobilization at Airbnb. He has studied cult brands like Apple, JetBlue, and Harley-Davidson, along with actual cults like Hare Krishnas, to understand how cult brands develop, maintain, and secure such a loyal following. He has used this incredible insight to establish a similar cult-like enthusiasm for the Airbnb brand.
The Future Direction of Airbnb
Even though the company came to fame as an alternative to traditional hotel accommodations, it's striving to elevate its business by improving the guest experience that's so important to its travelers today. Airbnb recognizes that the guest's personal experience can make or break their perception of their stay and determine whether they'll become converts to the concept. That's why the company is now focusing on improving the experience they offer even further in the future.
To increase their market share, the company is taking a scientific approach by building a hospitality lab in Dublin that trains travel hosts on proper standards, and studies the interaction between hosts and guests to enhance the travel experience. In addition, some rentals in major cities are testing out offering value-added services, such as professional room preparation and cleaning availability. Other locations are emphasizing the local flavor by stocking rooms with locally made foods, wines, and beauty products. And for travelers who crave the convenience that hotel brands offer, along with the attributes of the Airbnb concept, some locations have started offering special amenities typically found with hotel brands.
4 Keys for Hotel Brands to Stay Competitive
Hotel brands are taking different paths to maintain and defend their share of the travel market from being seized by sharing-economy concepts like Airbnb. The quality they all share is that they enable the hotel brand to take advantage of the many previously untapped opportunities that the sharing economy revealed.
1. Build Branches of a Brand: According to Adweek.com, many major hotel brands such as Marriott, Hilton, and Radisson have starting to add separate, smaller brands to their property portfolios, which offer many of the features that have made Airbnb so popular. These brands are rolling out these spinoffs to appeal to Millennials, as well as other travelers seeking value, uniqueness, and a sense of community. This strategy has allowed them to maintain their brand identity while targeting the travelers who enjoy the Airbnb experience. Hospitality industry experts praise this path because it offers travelers the best of both worlds and doesn't confuse the brand identity that made a hotel so successful.
2. Strengthen Weaknesses: Others say that the way to strengthen hotel brands against Airbnb is by leveraging its weaknesses. This can be achieved by emphasizing the attributes that only hotel brands can offer, such as trust, security, and familiarity. It can also be accomplished by identifying and improving weaknesses throughout the hotel experience.
3. Enhance Experiences: According to eHotelier.com, the need for consistency, which built the hotel industry, has been replaced by the desire for unique, personal, and memorable experiences. Sharing economy travelers want one-of-a-kind, customized, and community-oriented experiences that offer a taste of the local setting and culture. Airbnb rose to prominence because it designed its business to deliver these unique kinds of experiences. To stay competitive, hotels need to give travelers similar types of experiences, yet combine them with their attributes of security and comfort. As a result, many major hotel brands have started adding more personalized options, location-specific offerings, and value-added features to provide travelers with more memorable experiences. And some brands are also using technology like tracking beacons and augmented reality to record personal preferences and improve the entire guest experience.
4. Think About Psychology: Another way for hotel brands to secure their standing is by tapping into the psychology and trends that have driven travelers to Airbnb from the beginning, such as the sense of community and desire for personalization. With an understanding of these powerful factors, hotel brands can craft their marketing messages, design their offerings, and structure their organizations to resonate with the sharing economy traveler.
Airbnb has certainly been a game changer in travel, but now hotel brands are finding new and unique ways to stay in the game. By using savvy hospitality marketing strategies to leverage their points of differentiation, adapt to timely trends, and enhance their own offerings, hotel brands should find that there's plenty of room to thrive in the future.
Discover what matters in hospitality marketing. Contact MDG.
MDG, a full-service advertising agency with offices in Boca Raton and New York, NY, is one of Florida's top hospitality marketing companies and branding firms. MDG's core capabilities include advertising, branding, logo design, creative, infographic development, digital marketing, creative media planning and buying, radio and TV advertising, website design and development, email marketing, mobile marketing, content marketing, social media marketing, and SEO. To stay on top of the latest trends in travel marketing and advertising, contact MDG.