How Hyatt Used Social Media Data to Determine Its Ad Campaign Agenda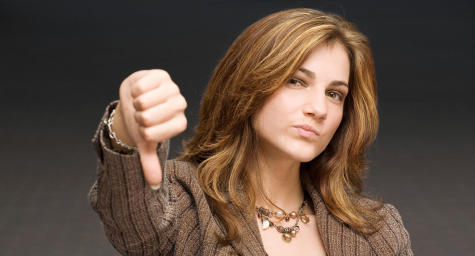 Social media has become such a valuable virtual gauge of the social climate that major brands have started consulting it for social approval before pursuing a promotional path. Hyatt recently experienced this persuasive power when the hotel brand sought the opinions of social audiences about a potential ad campaign and then closely monitored their subsequent conversations. When the theme received a negative reaction, Hyatt quickly suspended their plans to pursue it. The sudden decision to halt what would have been a major part of Hyatt's content marketing strategy showed the enormous influence of social data on the direction of a brand's marketing. AdAge recently reported on how Hyatt is using social data to drive its success.
Hyatt's cancelled campaign was aimed at career women and based on a book about women having it all. After Hyatt discovered there were more than 80 poor reactions to book, the ad campaign was replaced by one about digital tools that enhance the travel experience.
Even though Hyatt had invested many months in the original ad campaign, the decision to drop it after gauging social media sentiment was part of the company's test to see whether they could make the brand more relevant to consumers. Now, Hyatt is planning to roll out a similar effort to its sub-brands.
Hyatt utilizes social data from a variety of sources, and everything getting buzz in media and culture is monitored and then divided into several categories that form the basis of concepts for content. Next, predictive analytics and a proprietary metric formula are used to attribute a score based on a trend's potential trajectory and prospective client impact.
"From our CMO down to the most junior people on the digital team, everyone sees the need to build out this sort of evergreen competency," said Dan Moriarty, director of digital strategy for Hyatt.
Interestingly, a majority of the insight gleaned from Hyatt's social data was used to develop the brand's Facebook page. Now, their social media posts reference timely cultural content, which have a creative spin to make them relevant to Hyatt's brand and benefits. These playful pops of culture easily resonate with consumers and show how Hyatt is staying in touch and in tune with their guests' interests.
Use social media insights and data to drive your hospitality brand's success. Contact MDG today at 561-338-7797.
With offices in Boca Raton and New York, NY, MDG is a full-service advertising agency and one of Florida's top creative ad agencies. MDG specializes in developing integrated marketing solutions, exceptional creative executions, and solid branding and media-buying strategies that give clients a competitive advantage. Our core capabilities include print advertising, branding, logo design, creative, digital marketing, creative media planning and buying, radio and TV advertising, Web design and development, email marketing, social media marketing, and SEO. To stay on top of the latest trends in hospitality marketing and advertising, contact MDG today at 561-338-7797. For a look at some other hotel brands that have social media engagement down to a science, see "Top Hotel Brands Share Social Media Marketing Tactics."