How Instagram's Natural Look is Affecting the Look of Ads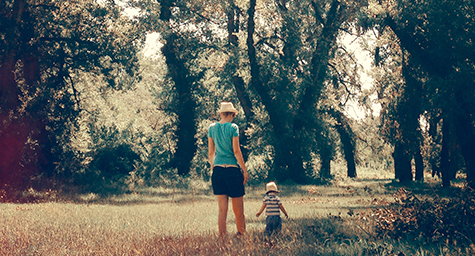 While ads used to be carefully posed and composed, they're now becoming more natural and nuanced as advertisers and brands are inspired by Instagram's signature style. While these photos may be shadowed or sharpened, they have a more organic feel and appear very natural and normal. It looks like Instagram's visual values have changed the way people see the world—and want the world to see them. This has made the platform popular with millions of consumers. Since brands also want to be popular with Instagram users, savvy social media marketing experts have adopted the site's subtle style and quickly made Instagram into one of the top ad platforms. To see how brands are following Instagram's lead, Adweek.com offered a view of this new natural look.
Imperfect Pictures are Picture-Perfect
Today, advertisers have turned the page on over-staged and over-styled images. Instead, they want their ads to match the effortless ease seen on Instagram. This is especially important since they're placing these images directly on the platform and want them to fit the format.
"We kind of call it 'perfectly imperfect,'" said Nathan Iverson, EVP and design director at Deutsch LA.
Since brands are enjoying such success with this more casual style, they're increasingly using this natural look in all of their other media.
A Refreshing View of a Retro Style
While Instagram offers visual effects to let users filter their photos, the effects simply enhance a photo without extensively changing its look. They may shade or brighten an image, but this affects its feel more than its form. Now, marketers are embracing this refreshing sense of subtlety by using these same effects in the images for their ads.
Interestingly, this approach is nothing new. Industry experts say that Instagram's subtle visual effects are simply the evolution of an old-school aesthetic. The only difference today is the use of digital tools that show marketers which enhancements will appeal to their target audience.
Today, Instagram has ushered in an age of authenticity. It first was felt in photography and it's now affecting advertising. Now rather than making ads look artistic, it's better to make them more realistic.
See what's new in social media marketing. Contact MDG today at 561-338-7797 or visit www.mdgsolutions.com.
MDG is a full-service advertising agency and one of Florida's top branding firms. With offices in Boca Raton and New York City, MDG's core capabilities include branding, logo design, print advertising, digital marketing, mobile marketing, email marketing, media planning and buying, TV and radio, outdoor advertising, newspaper, video marketing, website design and development, content marketing, mobile marketing, social media marketing, and SEO. To discover the latest trends in branding and advertising, contact MDG today at 561-338-7797.