How Kraft is Consuming Data to Feed Its Marketing Success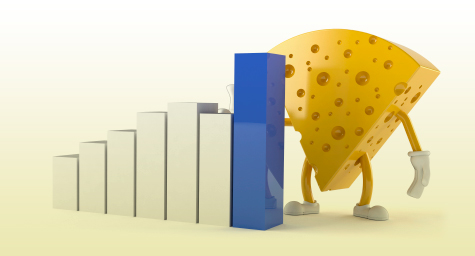 Just as families reach for Kraft products to serve their mealtime needs, now Kraft is reaching for customer data to serve its business needs. The food and beverage giant has moved away from mass marketing. This strategy was the result of the company's parting with Mondelēz back in 2012. They've since completely shifted the company away from its corporate image and now are able to connect with consumers in a more personalized way. By using its customer data, Kraft has made its marketing much more effective and built a new bond with consumers. ClickZ.com recently spoke to Kraft's vice president of media and consumer engagement, Bob Rupczynski, to hear how this data-driven marketing strategy is serving the company well.
Cooking Up A Plan
"When Kraft split from Mondelēz in 2012, it wanted to reinvent its future," said Mr. Rupczynski. "This meant getting the agile marketing right, and delivering the right message, to the right person, all at the right time. We knew back then that data was going to be the backbone of how we were going to move forward."
The company had nearly two decades worth of consumer connections, which provided a wealth of data that had remained unused. The company decided to tap into this data to deepen their relationships with customers and create an emotional connection that provided long-term value.
Preparing a Data-Driven Marketing Mix
Kraft is using data-driven marketing to discover the most relevant and current information about its customers. They want to understand their behaviors, preferences, and experiences with Kraft as both a company and a part of their daily lives.
The company is achieving this goal through this three-pillar marketing strategy of data, infrastructure, and content:
Data is being used to gain a better perspective on the product choices, purchasing patterns, and online impressions of customers.
Infrastructure involves establishing systems that are capable of collecting all of this customer data, and then making it accessible and actionable so the company can understand the consumer on an emotional level.
Content is constantly being developed to meet the modern-day needs of customers to resonate with them on a personal level and drive purchase.
Putting Results on the Table
Through this data-driven marketing strategy, Kraft has established more than 800 segments of consumers that provide a steady stream of personalized data. This enables them to tightly target their advertising and content marketing strategies toward each of these segments to ensure that the right audiences receive the right messages at the right times. They also regularly review and refine their processes for maximum effectiveness.
"I think this industry was built on brand affinity metrics, studies, purchase intent, and click-through rates. And now we're at a place where we can measure those impressions against in-store purchases," Mr. Rupczynski explained. "If a campaign moves our products off the shelves, then we know it's a good investment. If it doesn't, then we need to make different decisions."
Discover data-driven marketing strategies for successful advertising. Contact MDG.
MDG is a full-service advertising agency and one of Florida's top branding firms. With offices in Boca Raton and New York City, MDG's core capabilities include branding, logo design, print advertising, digital marketing, mobile advertising, email marketing, media planning and buying, TV and radio, outdoor advertising, newspaper, video marketing, website design and development, content marketing, social media marketing, and SEO. To discover the latest trends in advertising and branding, contact MDG.