How Lady Gaga's Manager Reinvented the Celebrity Game with Social Media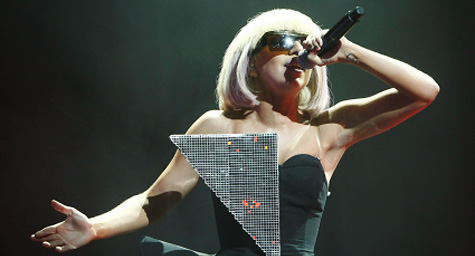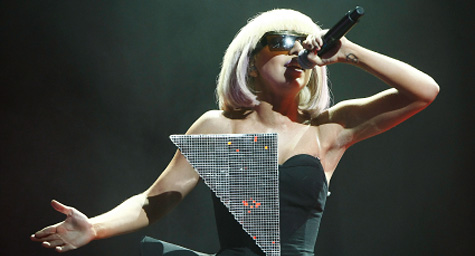 Troy Carter, Lady Gaga's manager, has made it his mission to digitally redefine the music business along with the entire entertainment industry. His Los Angeles offices employ numerous talent managers and communications professionals, while his Palo Alto offices are home to a high-tech team of engineers and executives working around the clock to build a new social media platform called the Backplane. This innovative online structure will allow celebrities to integrate all of their social media and Web efforts into a single hub. Wired magazine reported on how the Backplane is striving to transform how the entertainment industry communicates and connects with audiences worldwide.
There is no denying that Mr. Carter is extremely social media savvy. After all, Lady Gaga currently has more than 50 million Facebook friends and 22 million Twitter followers for possibly the world's largest digital celebrity presence.
With the Backplane, Mr. Carter's goal is to gather all of a celebrity's online content and social media interaction into one distinct platform. This consolidated approach would ease and enhance a celebrity's online communications by allowing everything related to the artist to be handled from one specific hub rather than trying to manage separate Facebook, Twitter, and YouTube pages. It's a bold and inspired idea that could completely change the economics of Hollywood by redirecting revenue to the artists instead of the corporations.
"There will be a time where we'll be able to release music through the Backplane, where we'll be able to release music videos through there, we're going to be able to sell all our tickets through there," said Mr. Carter. "Over a period of time, we'll be able to build that audience so they'll know exactly where to come."
The Backplane is one of the most high-powered and heavily funded social media ventures in the entertainment marketplace. Many consider it to be an example of a new movement in the industry based on elevating a celebrity from a brand to a lifestyle. This new mindset allows fans to relate, connect, and interact with a celebrity in a more personal and meaningful way.
Mr. Carter envisions the Backplane eventually serving as the single hub for all celebrities, entertainment industry professionals, sports teams, and clubs. For now, he plans to use it as an exclusive place to sell Lady Gaga concert tickets, music, videos, and any other products related to his superstar. His goal is have access to all of the data associated with Lady Gaga's sales, supporters, and social interaction.
"Up until this point, we've been data dumb," he explained. "For us, it's important to be able to identify who's listening to what. We want to own that data. We have to own that data."
With the Backplane, Mr. Carter believes he can give celebrities a virtual home where they can welcome their fans, interact with them, engage them, and give them access to their unique lifestyle and identity.
"People are not Twitterers or Facebookers," he said. "They're Deadheads. They're Christians. You have to create an identity for people within that authentic experience."
To learn how to integrate the latest social media platforms into your online marketing strategy, contact MDG today at 561-338-7797, or visit www.mdgsolutions.com.
Read more at Wired.