How Community Involvement Benefits Companies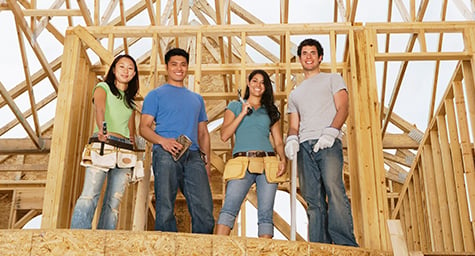 Community involvement can help a business go the distance. Even companies that think globally can act locally by getting involved in a community. No wonder businesses of every size are making community service a part of their business objectives. HuffingtonPost.com shared how a company's community service can serve a business well.
Local is Near and Dear to Customers
With today's focus on community, many customers prefer local companies over large corporations. They think that nearby businesses will provide a more personal approach that national brands and respond to their needs much faster and better.
Programs across the country like Local First have made customers feel more at home with businesses near their homes. Contributing to these local marketing programs increases a brand's exposure and can serve as a form of advertising.
And even larger companies can support the local community. Some get involved in neighborhood programs and donate to local charities, while others refer certain projects to smaller local businesses.
Customers appreciate when a company cares for its community and takes part in local initiatives. When customers see these supportive efforts, they tend to reward these brands with their businesses.
Local Works Well with Employees
And employees also admire when their companies become involved in community service. It makes employees feel more connected with the company, their co-workers, and the whole community. These efforts tend to promote employee retention and enhance recruitment efforts. As a result, more and more businesses are asking their employees to suggest which community efforts the company should seek out. This allows employees to feel that their views are valued, which leads to a more motivated team.
"If there is a need in the community and drive and passion by our employees to help, we're here to support," Christina McCoy, vice chair of the ACARE board at the global company Aptean. "That pride results in better employee retention and certainly, happier employees."
Discover how community involvement is good for a business. Contact MDG today at 561-338-7797 or visit www.mdgsolutions.com.
MDG, a full-service advertising agency with offices in Boca Raton and New York, NY, is one of Florida's top branding firms. MDG's capabilities include print advertising, direct mail marketing, branding, logo design, creative, digital marketing, media buying and planning, radio and TV advertising, website design and development, online video advertising, infographic development, email marketing, mobile marketing, content marketing, social media marketing, paid search marketing, and SEO. To learn about the latest trends in advertising and branding, contact MDG today at 561-338-7797 or visit www.mdgsolutions.com.