How Luxury Brands Can Capitalize On The Value Of Social Video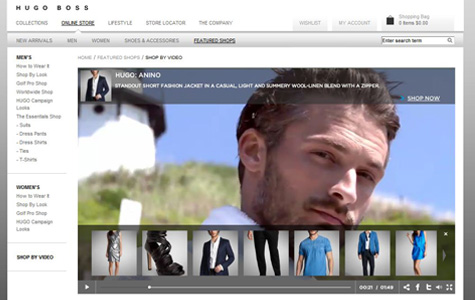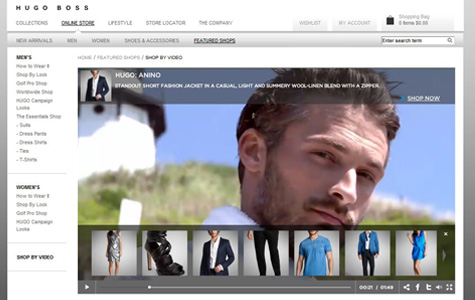 Luxury marketers know that upscale brands thrive by establishing emotional connections with consumers. Today, the poignant power of social video is the perfect vehicle to reach these consumers on a personal level and gain their attention, increase brand advocacy, and drive people to both branded websites and into the stores. Luxurydaily.com explained how online videos can provide an abundance of advantages to luxury brands.
"For luxury brands building a relationship with consumers, it is necessary to engage and make consumers be loyal to certain brands," said Phil Townend, managing director of Unruly Media. "Social video is content plus conversation, where the conversation is an integral part of the value to both the viewer and the content creator."
One of the primary benefits of social video is its ability to increase brand awareness. Placing a video online opens up a brand to a global audience that would otherwise be unattainable or enormously expensive.
Another attraction of social video is its power to garner brand advocacy. The advent of "likes," "follows" and sharing on social media sites provide unlimited opportunities for consumer endorsement with the mere click of a mouse.
Online videos are also useful ways to feature incentives and calls-to-action that drive consumers into the stores or toward proprietary websites. These special offers play into the exclusive appeal of the luxury brand, as well as the desire for exclusivity that often defines the luxury customer.
Many luxury brands are already using social video for various promotions. Jimmy Choo launched its Catherine handbag collection with a behind-the-scenes documentary posted on its Facebook page and company blog. Audi is increasing its video use to launch its latest limited-edition model with a weeklong video series released on its Facebook and Twitter pages. These are just a few ways to ensure that your content gets distributed directly to your target market.
Speaking of content, it must be creative, engaging, and simple to be of any real value. The video should be different from a brand's television commercial in order to offer a new experience that consumers want to share. It should also resonate with viewers through humor, beauty, exclusivity, or in some unique way to increase the likelihood of distribution. An increasingly common means of distribution is bloggers who have the influence and audience to take content viral.
Social video makes it simpler, faster, and more affordable than ever to reach affluent consumers, but luxury brands must focus on creating engaging, informative and compelling content that consumers deem worthy of being shared.
Read more at luxurydaily.com.
MDG, a full-service Florida advertising agency with offices in Boca Raton and New York, NY, specializes in developing targeted interactive marketing solutions, exceptional creative executions and solid branding and media buying strategies for the luxury market. Our core capabilities include print advertising, branding, logo design, creative, digital marketing, media planning and buying, TV and radio advertising, customer relationship management, loyalty programs, public relations, Web design and development, email marketing, social media marketing and SEO. View MDG's creative marketing portfolio.
Connect with MDG on Facebook, Twitter and YouTube