How Luxury Hotels Can Reserve Their Place on TripAdvisor's Top 10 List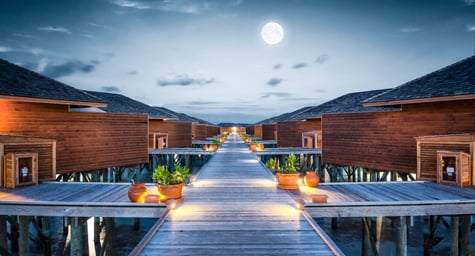 While luxury hotels once tended to ignore social media, most have finally realized the value of adding some social media efforts to their hospitality marketing. Reflecting the superiority of these luxury brands, certain social media sites are considered the elite of consumer engagement. The leading travel social site is TripAdvisor, with the most prestigious honor being named to its Top 10 Travelers' Choice Hotels list. This coveted list is compiled from online guest reviews and feedback about personal hotel experiences. But can a luxury hotel increase its chances of being named on this list? Adweek.com featured exclusive insights to help luxury hotels secure their spots.
For years, luxury hotels tried to ignore the importance of TripAdvisor and the value of online guest reviews. Many felt it was rude or inappropriate to boldly solicit reviews. While some luxury hotels are still uncomfortable with the practice, the majority of hotels of all sizes and specialties are actively asking guests to leave reviews. Since TripAdvisor is the largest travel website in the world, with 350 million people searching every month for vacation information, any US hotel that makes the top 10 list should expect to experience measurable results.
This year, the landmark Sherry-Netherland in New York City was the top luxury hotel on the TripAdvisor list. One of their secrets for success was having their concierges politely mention to guests how much they would appreciate their reviews on TripAdvisor. The hotel is well aware of the power of TripAdvisor since so many luxury travelers use the site to browse and book their travel.
The Langham Hotel Chicago was the top American hotel on last year's TripAdvisor list and they shared a similar strategy of encouraging guests to leave honest reviews on the travel site.
Yet there's a fine line when it comes to soliciting guest reviews. While it's fine to directly ask for an online review, bribing guests with complimentary meals or trading hotel perks for positive feedback is against TripAdvisor's rules. This ensures that this coveted list honestly reflects the luxury hotels that consistently provide the very best guest experience.
Stay up-to-date on hospitality marketing. Contact MDG.
MDG, a full-service advertising agency with offices in Boca Raton and New York, NY, is one of Florida's top hospitality marketing companies and branding firms. MDG's core capabilities include advertising, branding, logo design, creative, infographic development, digital marketing, creative media planning and buying, radio and TV advertising, website design and development, email marketing, mobile marketing, content marketing, social media marketing, and SEO. To stay on top of the latest trends in travel marketing and advertising, contact MDG.