How Millennials are Redefining Dating in the Digital Age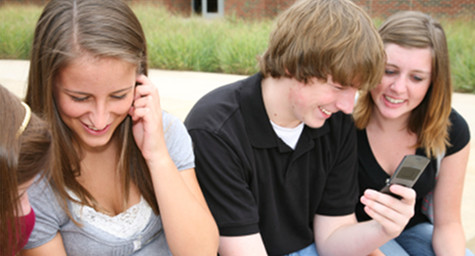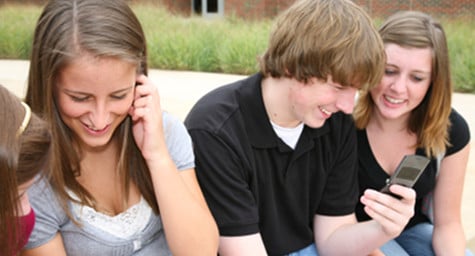 While dating has never been simple, the digital age has made it more complicated than ever. This is especially true for Millennials, who have grown up in a digital world of technological connections and endless options, and want to a non-committal approach to dating. Many may be romantics at heart, but the ambiguous nature of gender roles and relationships today presents a whole new set of challenges and the ubiquity of digital communication among these twenty-somethings can make it confusing to interpret vague exchanges and signals sent in digital messages. With face-to-face contact becoming more extinct each day, Millennials are increasingly dumping dating in favor of trading texts, hanging out, and hooking up. MediaPost.com explained more about how courtship is changing for modern-day Millennials.
Rather than going out on traditional dates, Gen Y is much more inclined to text potential love interests, go out on large group dates, and try online dating sites. Recent research shows that almost half of Millennials believe dating today means simply hanging out and that 41 percent feel that it's fine to ask someone out via text. This casual approach is attributed to the decline of intimacy in personal communication today given the frequency of texting and tweeting among twenty-somethings.
A majority of Millennials know no other way since they grew up with this informal, digitally derived approach to dating. In fact, a full 21 percent think it's possible to be in a relationship with someone without ever meeting them face-to-face. Some prefer to have a large pool of possible dates while retaining their digital distance, yet more than 80 percent say that romance is extremely important.
Half of Millennials have been out on a traditional date in the past, yet the flip side is that half have not experienced the romance of a real-life date. This is why dating seems very complex and confusing to them since they have no real role models or prior experience to guide their relationships.
As a result, more and more Millennials are turning to the technology they're familiar with in order to figure out their own ways to date. Their style of dating now comes down to casual texts for a hook-up, along with brief tweets that express their love in 140 characters or less, and those all-important status updates on their Facebook pages.
For better or worse, Millennials are redefining the nature of dating through the digital channels they know and love.
To learn more about the latest trends in marketing to Millennials, contact MDG.
MDG, a full-service advertising agency with offices in Boca Raton and New York, NY, is one of Florida's top integrated marketing agencies. Our 360° integrated approach uses just the right mix of traditional and digital marketing to reach your advertising goals. MDG specializes in developing integrated marketing solutions, exceptional creative executions, and solid branding and media-buying strategies that give clients a competitive advantage. Our core capabilities include branding, logo design, creative, digital marketing, media planning and buying, radio and TV advertising, online video, Web design and development, email marketing, social media marketing, and SEO. To learn more about the latest trends in marketing to Millennials, contact MDG.
Read more at MediaPost.com.