How Millennials Could Bring Healthy Change to Healthcare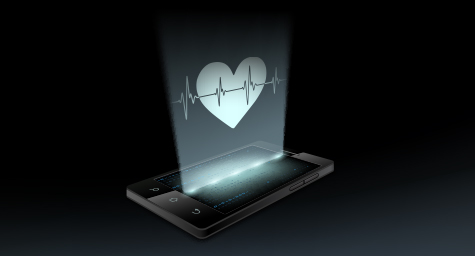 Millennials treat healthcare very differently than past generations. Rather than blindly accepting the hurdles, hassles, and high price of healthcare, Millennials are challenging these care constraints with a preference for convenience, speed, low cost, and technology instead of relationships. With their rise in power and prominence, Millennials are completely changing the way that the healthcare industry operates. USAToday.com shared details on how this young generation is prescribing a new path for healthcare.
No Need to Get Personal About Personal Health
The Millennial generation is defined by their need for convenience and instant gratification. And they want those traits in their healthcare, which is why they focus on preventative health rather than treatment.
Millennials also don't want the same personal doctor-to-patient relationship and contact desired by older generations, but would prefer to simply reach out for care whenever they have the need. A 2015 Salesforce report revealed that almost 50% of Millennials didn't have a personal relationship with a physician. It also found that 40% didn't think they would be recognized by their doctor outside of the practice.
In addition, Millennials don't feel the need for face-to-face contact when facing healthcare issues. This goes hand-in-hand with their reliance on mobile technology. In fact, research has shown that almost three-quarters of Millennials would happily use a mobile app to manage their healthcare choices, make appointments, and review their medical records.
Open Access to Healthcare from Anywhere
Since Millennials don't demand a personal physician relationship, they're open to seeing any doctor instead of being tied to one. And some don't think they need to even see a doctor for basic checkups and consultations. Instead, they're happy to simply see a nurse practitioner or physician assistant.
This non-reliance is driving the emergence of quick service retail clinics that have nurse practitioners and physician assistants available at all times. In fact, the number of retail clinics in the United States grew by almost 900% from 2006 to 2014, according to the Robert Woods Johnson Foundation. And a PNC Healthcare survey found that these clinics were visited by twice as many Millennials as Baby Boomers or seniors.
This demand for "care on command" is also fueling the rapid rise of urgent care centers and their increased usage, especially by Millennials.
The Urgent Desire for Urgent Care
For the past few years, urgent care seem to be appearing on every corner due to increased demand. Just like retail clinics, these centers offer quick, convenient, and non-committal care on command. The difference is that urgent care centers are staffed by both physicians and nurse practitioners and offer more advanced care services.
Both urgent care centers and retail clinics perfectly meet Millennial needs because they provide easy access to healthcare without the need to develop a long-term relationship with one particular physician.
Millennials Care About Cost
A major concern of Millennials is the cost of healthcare treatment and insurance. Research has shown this generation to be more cost-conscious and more open to money-saving tactics, such as switching doctors for price, using urgent care centers and retail clinics, and traveling farther to save on healthcare costs.
In an effort to keep healthcare costs low, most Millennials prefer high-deductible insurance plans or health savings accounts that have much lower premiums. This is in stark contrast to seniors who typically opt to pay higher premiums in exchange for lower deductibles.
Luckily, some insurance companies are starting to cater to Millennials' need to save money. For example, insurance provider Hometown Health and Prominence has developed new tools that let customers compare prices for common medical services. And other insurance companies are allowing customers to check prices for healthcare services via computer, mobile, or phone.
A Healthy Change in Healthcare
Traditionally, the healthcare industry has been one of the slowest to embrace change. But with Millennials taking over the workforce both today and tomorrow, this generation has gained enormous spending power. Since this financial strength is something that the healthcare industry will want to capitalize on, it's driving the slow-moving industry to adapt to the demands and expectations of the Millennial generation.
Examine how Millennials view and use healthcare. Contact MDG.
MDG, a full-service advertising agency with offices in Boca Raton and New York, NY, is one of Florida's top healthcare marketing companies and branding firms, whose healthcare clients include Dental Care Alliance, MDVIP, Max Planck Florida Institute, HCA East Florida, Primary Pharmaceuticals, and MD Now. MDG's core capabilities include branding, logo design, print advertising, digital marketing, mobile marketing, email marketing, media planning and buying, radio and TV advertising, outdoor, newspaper, video marketing, infographic development, website design and development, content marketing, social media marketing, and SEO. To learn more about the latest trends in healthcare marketing, contact MDG.