How Millennials Tune In to Radio During 3 Life Stages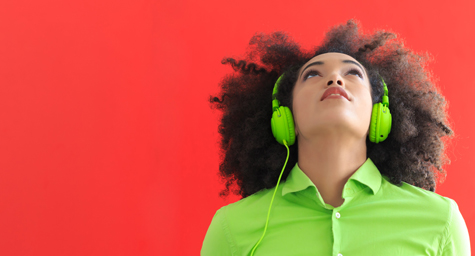 For marketers who think Millennials have progressed beyond traditional media like radio, they need to listen to recent research, which showed that radio plays a significant role in Millennials' daily lives. These findings were revealed in Nielsen's fourth-quarter 2015 Total Audience Report that reviewed Millennial media preferences. The study uncovered that 90% of Millennials tuned into radio every week. This translated to 66.5 million Millennial radio listeners every single week, regardless of their age or stage of life. Nielsen.com featured more results from this report to show marketers why radio remains a hit with Millennials.
Living to Listen
The study divided respondents into three groups to better understand the radio habits of various sub-groups within the Millennial generation. These groups were "Dependent Adults" who lived with someone else, "On Their Own Millennials" who lived in their own homes without children, and "Starting a Family Millennials" who lived in their own homes with children.
Reaching Millennials Loud and Clear
Research showed that Millennials listened to radio on a frequent basis. In the average week, the three Millennial sub-groups listened at the following rates:
92% of "Starting a Family" Millennials.
Nearly 90% of "Dependent Adults."
89% of "On Their Own" Millennials.
Favored Formats
The types of radio programming preferred by Millennials vary by their stage of life. All ages of Millennials rank pop contemporary hit radio at the top of the list, followed by country music. From there, tastes diverge by age.
Dependent Adults listen to more classic hits, classic rock, and urban adult contemporary than other Millennial groups. This is attributed to the fact that they're exposed to this music by the older adults they reside with.
On Their Own Millennials favor non-ethnic musical formats like hot adult contemporary, alternative, and adult contemporary. They also listen to stations with news talk information and sports stations more than all other Millennial groups.
And since the Starting A Family sub-group includes the highest percentage of Hispanic and Spanish-speaking listeners, they prefer Mexican regional formats more than twice as much as other sub-groups. Interestingly, radio reaches an average of 97% of all Hispanics each week.
Reaching a Conclusion on Radio's Reach Among Millennials
Marketers may be surprised to learn that radio reaches more people of all ages each week than any other media platform. And radio has extended this reach to Millennials, despite advertisers' misconceptions that Millennials can't be reached by radio because they have so many other media options. But now that research shows that Millennials are regular radio listeners, marketers can develop radio advertising that sounds good to all ages of Millennials.
Stay tuned to the latest in radio advertising. Contact MDG.
MDG, a full-service advertising agency with offices in Boca Raton and New York, NY, is one of Florida's top branding firms. MDG's capabilities include print advertising, direct mail marketing, branding, logo design, creative, media buying and planning, radio and TV advertising, outdoor, newspaper, digital marketing, website design and development, online video advertising, infographic development, email marketing, video marketing, mobile marketing, content marketing, social media marketing, paid search marketing, and SEO. To learn about the latest trends in advertising and branding, contact MDG.