How Mobile is Taking Over the World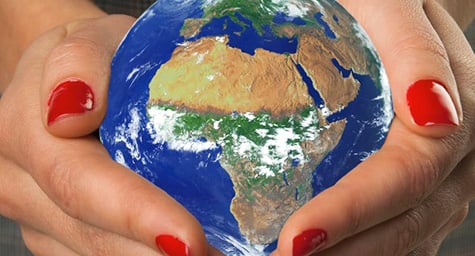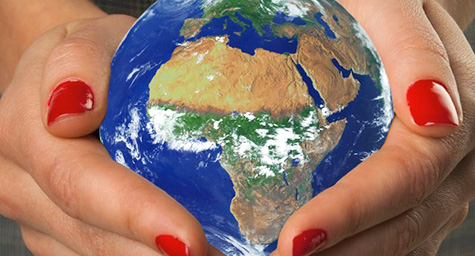 Mobile has been rapidly rising in popularity in recent years and this mobile momentum shows no signs of stopping. Today, mobile links billions of people in real-time in every country and corner of the world and is truly redefining the way people connect, communicate, work, play, shop, learn, bank, heal, and help. For a look at the data behind this dynamic, ReadWrite.com posted a number of findings that demonstrate mobile's global grasp.
A report by the UN's International Telecommunication Union (ITU) found that mobile penetration ratesare now almost the same as the world population, with the highest mobile growth rates in developing countries, which exhibit a staggering 89 percent penetration rate. Essentially, every person in the world has a mobile phone or will own one very soon. The report also showed a 40 percent annual growth rate in mobile broadband subscriptions.
The only thing preventing full global mobile penetration is the cost of connectivity. Mobile phones and smartphones have steadily and significantly dropped in price, and Marc Andreessen recently predicted in an interview on Bloomberg TV that $50 Android phones will soon be available globally. While the cost of mobile broadband is still expensive for those in developing countries, the price of mobile broadband is usually less than wired-broadband in these nations.
Mary Meeker of Kleiner Perkins Caulfield Byers provided support for ITU's data in her findings on global Internet trends from 2012, which clearly showed the astounding ascent of mobile. Meeker's data cited that smartphone and tablet sales had surpassed PC sales since Q4 2010 and that growth trends continued to favor these handheld digital devices.
All of these statistics point to how mobile is making its mark on the world and will forever change the way we live our lives. And we see proof of this mobile revolution every day, everywhere we go.
Whether you create a mobile app or a mobile website, use mobile marketing to capitalize on the mobile phenomenon. Contact MDG today at 561-338-7797 or visit www.mdgsolutions.com.
MDG is a full-service advertising agency and one of Florida's top creative ad agencies. With offices in Boca Raton, FL and New York, NY, MDG specializes in developing integrated 360° marketing strategies that give clients a competitive advantage. Our core capabilities include branding, logo design, digital marketing, print advertising, mobile marketing, email marketing, media planning and buying, TV and radio, video ads, Web design and development, content marketing, social media marketing, and search engine optimization (SEO). To stay on top of the latest trends in mobile marketing and advertising, contact MDG today at 561-338-7797 or visit www.mdgsolutions.com.
Read more at ReadWrite.com.